Welcome Rae Sremmurd to the Marvel Universe. The duo from Tupelo, Mississippi have hit the comic book big time, as they are featured on cover of the "All-New Captain America #1"
In the new series, original Captain America Steve Rogers is replaced in the iconic Stars & Stripes uniform by his sidekick Sam Wilson, who is black, making him the first African-American Captain America. It's all part of Marvel's efforts to appeal to a younger, more diverse audience.
Swae Lee (19 years old) and Slim Jimmy (20) are part of that effort too, and the 'No Flex Zoners' make an appearance on one of twelve variant covers for the 'All-New Captain America's maiden edition.
While you can buy the regular covers at stores, you will have to look for the Rae Sremmurd special edition variant online, where it's going to cost you about $170. Check out the pricey cover below.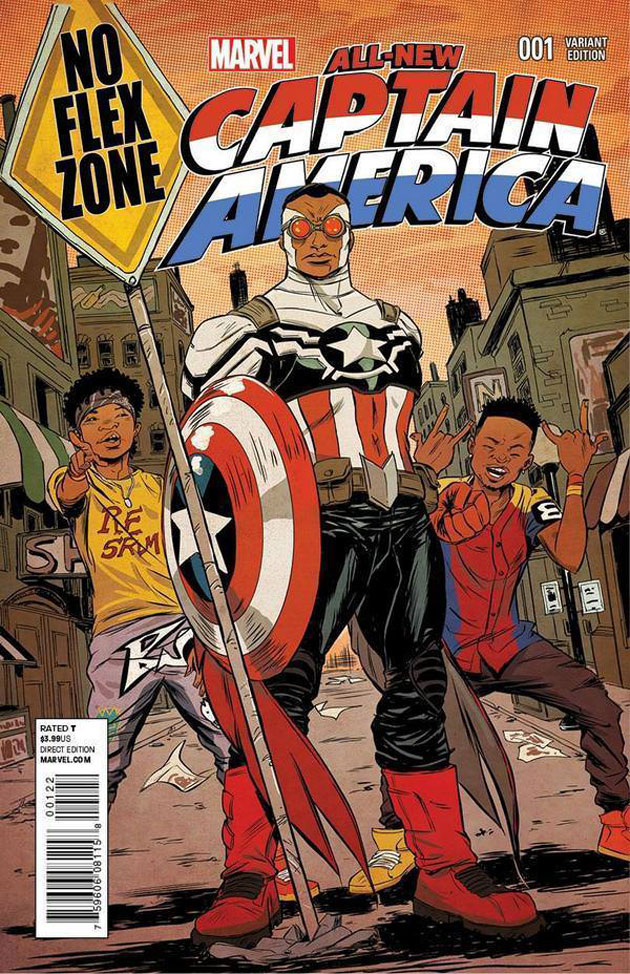 Discuss