DMX is doing a one year bid for tax evasion. It could have been a lot worse, he was facing 40 years for failing to report $2.3 million in income to the IRS.
While he was initially supposed to be locked up in FCI Danbury in Connecticut (The Orange Is The New Black prison), the Feds changed their minds and sent him to FCI Gilmer in West Virginia.
We have a photo of DMX from Gilmer and he's made a friend of note. The fellow on the left is Southwest T, a co-founder of the Black Mafia Family.
DMX should be released from Gilmer on January 27, 2019.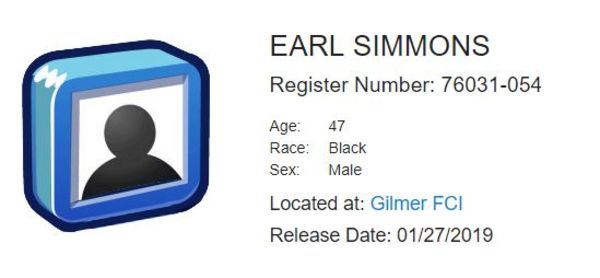 Discuss