The Post Malone featuring 21 Savage hit 'Rock Star' has yet to go number one on the Billboard chart.
But it's leading the pack in what matters most.
According to Hits Daily Double, 'Rock Star earned an industry-topping $277,325 this week, which is about what it earned the week before. $238,531 of that came from its 35,685,833 streams and another $38,794 from its 42,631 sales.
The second most profitable song of the week was Cardi B's number hit 'Bodak Yellow," which earned $160,760. The Logic featuring Alessia Cara track '1-800-273-8255' was third with $124,809.
You can view this week's top ten here: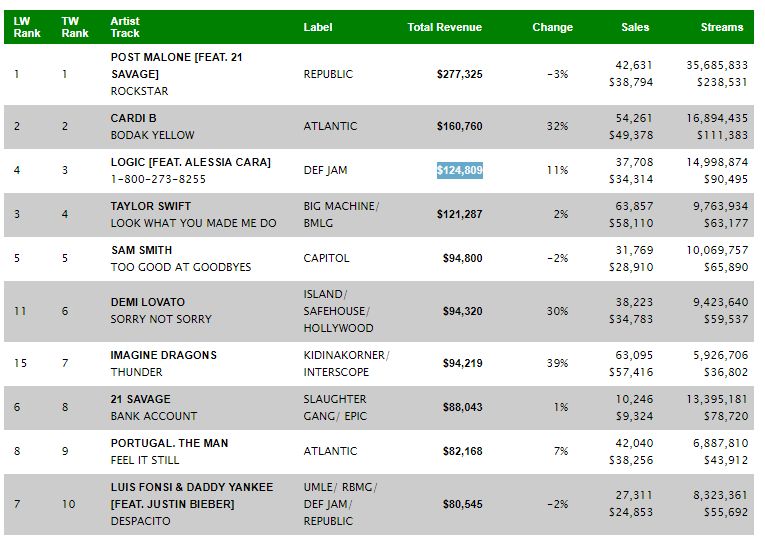 [Related: Post Malone claps back after fan criticizes his 'Rockstar' lyrics.]
Discuss