Popa Wu wants everybody to know that the photo of him confronting Action Bronson -- who had been beefing with The Ghostface Killah -- at Sean Price's wake wasn't as bad as it looks.
"We was just talking. And then [people] talk about disrespect because it was at a wake and all that. It was in the parking lot. I don't want to put it out there, but nah. It was in the parking lot. And it was so many people. We were just in the corner talking. We was just talkin'. Nobody was yelling or screaming. I was talking to him," he told MTV news.
Now part of the reason we all thought there was more to it was the way Wu Tang affiliate Popa had captioned the photo on IG.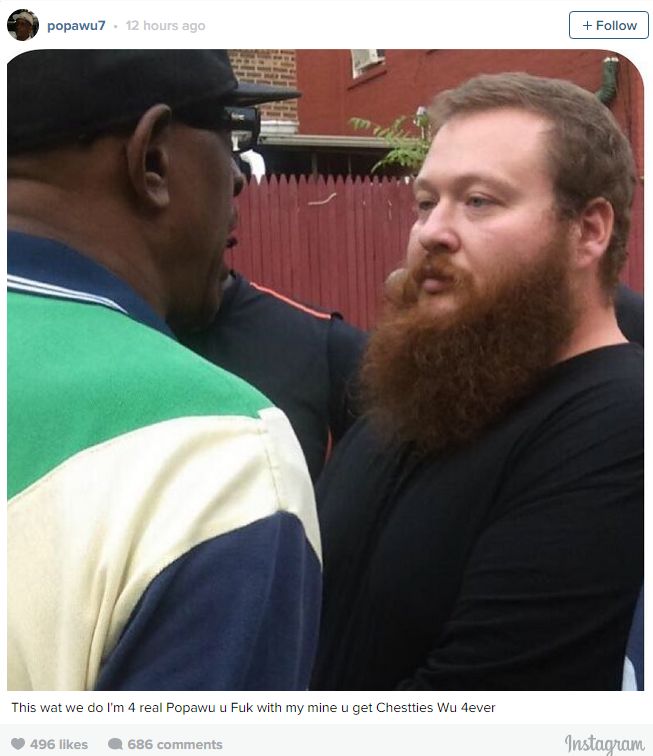 "This wat we do I'm 4 real Popawu u Fuk with my mine u get Chestties Wu 4ever," was how Popa captioned the photo of the confrontation with Action on IG."
As Popa now explains, he meant to write "chastised", not "Chessties." (We're not sure if that really makes the quote sound less confrontational.) "Chastised means you get talked to. We don't hurt nobody," he explained.

Popa says he has no issue with Bronson, but warned him to not speak of Ghost again.
Discuss