Pooh Shiesty has about four more years left on his federal sentence for firearms conspiracy stemming from a drugs and sneakers deal gone bad.
He's already been locked up for about a year.
He's learned a thing or two during his bid.
The 22-year-old jumped on Twitter and tried to wake the unconscious up to the jail which exists inside of jail.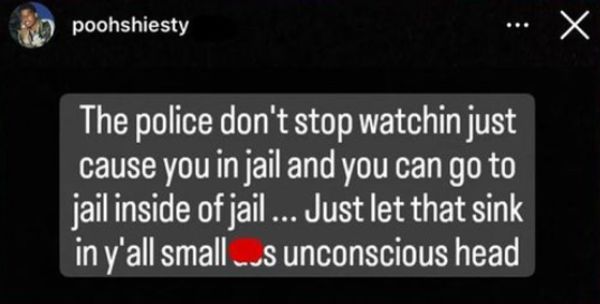 "The police don't stop watchin just cause you in ail and you can go to jail inside of jail ... Just let that sink in y'all small a$$ unconscious head," Pooh typed on social.
Did Woke Pooh just drop a truth bomb on you or does he need to get his own head straight?
Discuss