Pooh Shiesty was not impressed with Kodak Black calling out Lil Baby (and other rappers, possibly him) for taking credit for money spreading on Instagram, which Yak claims he invented.
So he got on Instagram and knocked Kodak for his lameness.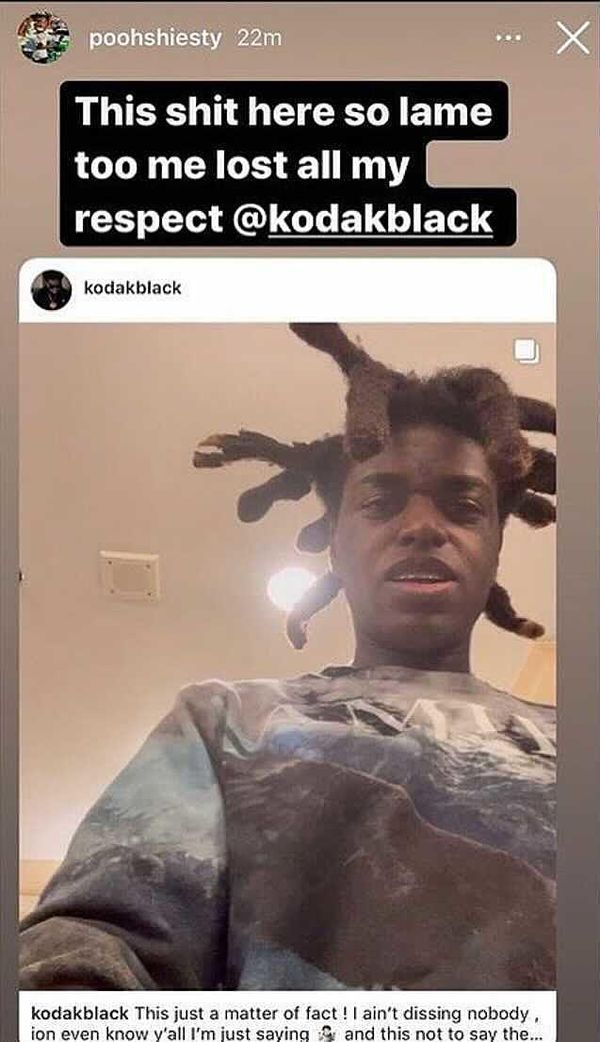 "This shit here so lame to me lost all my respect @kodakblack.
Shiesty deleted that soon after posting, but the damage was done.
Kodak caught wind and clapped back in a language that we are not going to pretend we fully understand.
Kodak Black responds to Pooh shiesty after he asks Kodak to clarify who his initial message was for pic.twitter.com/8JkMQD42xe

— DJ Akademiks (@Akademiks) March 8, 2021
Kodak Black responding time Pooh shiesty pt. 2 pic.twitter.com/zKpThjPOdv

— DJ Akademiks (@Akademiks) March 8, 2021
We think he is angry at Shiesty. Both Kodak and Pooh are on legal thin-ice so violence would be a very bad idea. If nothing else it could cost of the dollars they so love to stunt.
Discuss