Gucci Mane's artist Pooh Shiesty's debut commercial mixtape Shiesty Season is projected for a solid 60K first week.
The 21-year old celebrated by referencing Tekashi 6ix9ine, who's on the comeback trail.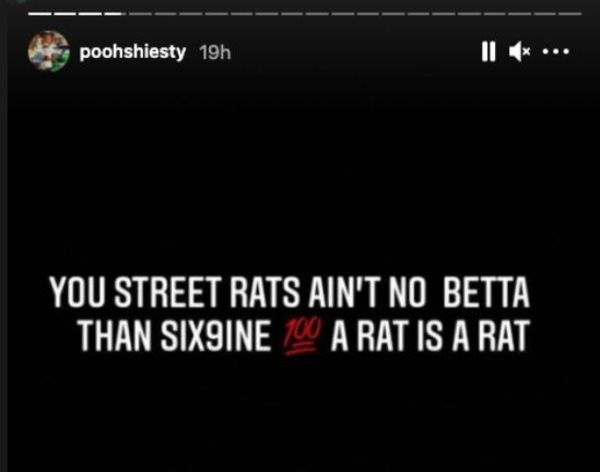 "You street rats ain't no betta than 6ix9ine," the Memphis rapper argued on Instagram Stories. "A rat is a rat."
Shiesty has gone reason to encourage folks not to talk to the police.
Back in October, he was arrested for shooting two people in the exclusive South Florida neighborhood of Bay Harbor Islands.
He's been charged with armed robbery with a firearm, aggravated battery with a deadly weapon doing great bodily harm, aggravated assault with a firearm, and theft in what cops are saying was a drugs and sneaker deal gone bad.
There were a lot of fancy cars involved in the incident.
Discuss