Polo G's track "RAPSTAR" hit number one this week.
To celebrate, Murda Beatz, who's credited as a songwriter and composer on the track, congratulated himself and the rest of the team on the accomplishment.
"Another #1. Been A Crazy Week. Proud Of This One Congrats To Everyone Involved," Murda typed.
Polo G responded to that by telling Murda he wasn't even part of the team.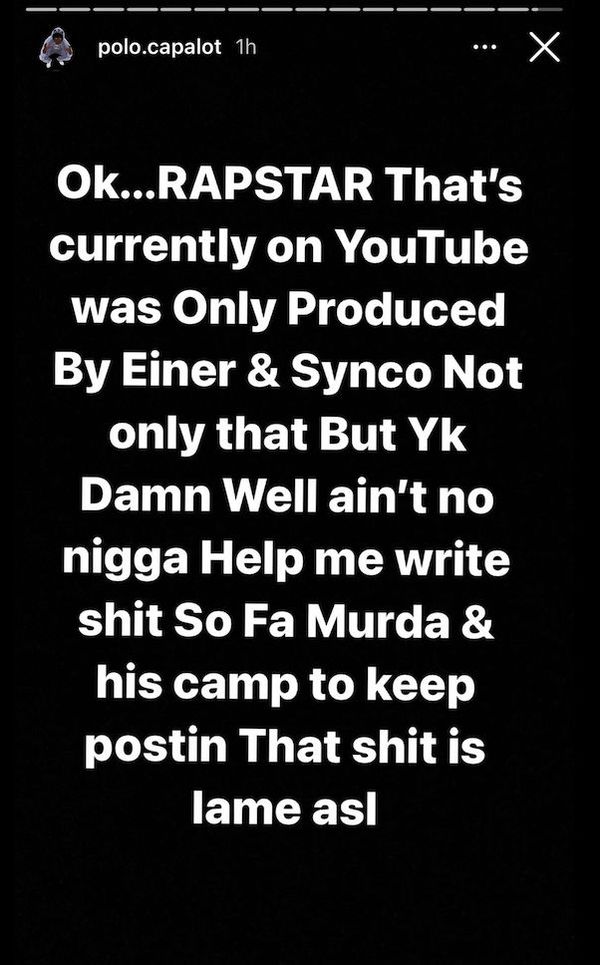 "OK...RAPSTAR that's currently on YouTube was Only Produced By Einer & Synco Not only that But Yk Damn Well ain't no n***a Help me write sh*t So Fa Murda & his camp to keep postin That sh*t is lame asl."
This wouldn't be Murda's first hit, so it seems an odd thing for him to lie about.
Do you think it's possible he worked on the track but Polo didn't know he did?
Discuss