Pi'erre Bourne is not feeling Juice Wrld right now.
Juice Wrld recently announced that his new album A Deathrace For Love is dropping on March 8th.
With the news of the release, the artwork followed.
ARE YOU READY OR NOT HERE I COME ♾☠️💕999 Deathraceforlove.com
As you can see above, the cover is inspired by PS1 game, Twisted Metal.
Well, the problem is, Pi'erre Bourne says that artwork is his! Pi'erre released a project called The Life Of Pi'erre 4, which has the same Twisted Metal design.
Pi'erre took to Instagram to voice his opinion, hinting that this isn't the first time that Juice Wrld has bit his style.
Unfortunately, Pi'erre deleted the post, but a Reddit user was able to grab a screenshot.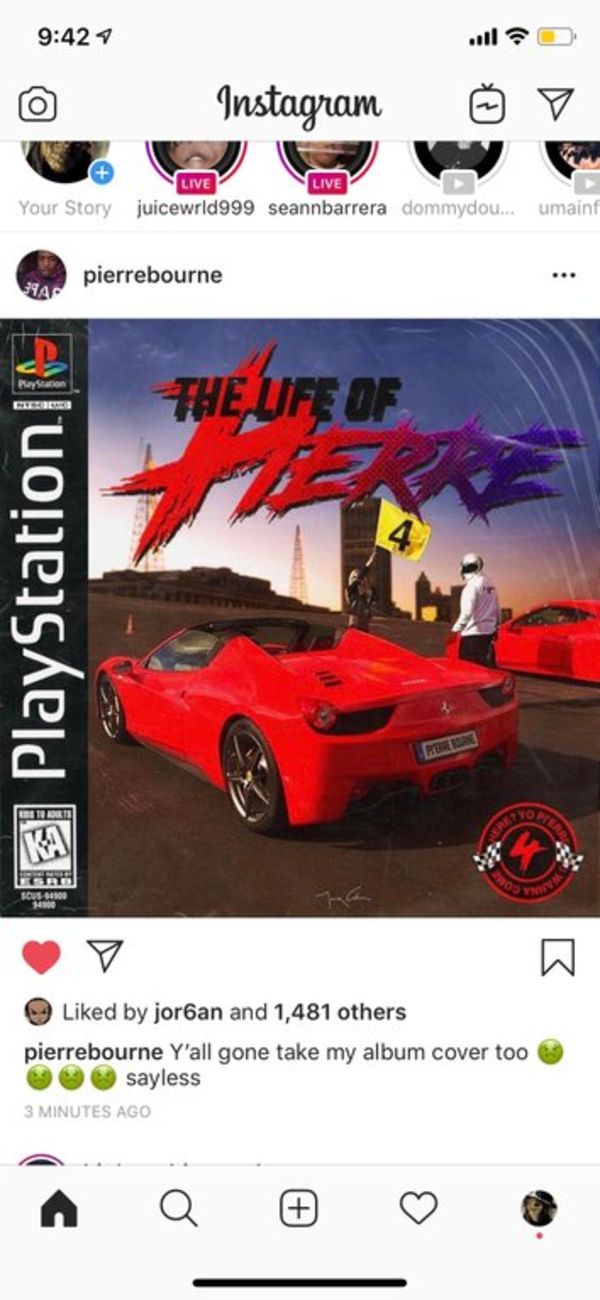 Ya'll gon take my album cover too
Do you think Juice Wrld bit Pi'erre's artwork?
Discuss