Kanye West no longer believes in the CD.
But Kendrick Lamar still does.
TDE CEO Anthony Tiffith confirmed that there would be physical copies of the surprise Kendrick album 'Untitled Unmastered,' and that they would be coming very soon.
Even without the physical copies, the eight song project is projected to open as the number one album in the land, moving about 150K in digital copies, and another 25K to 35K in streams.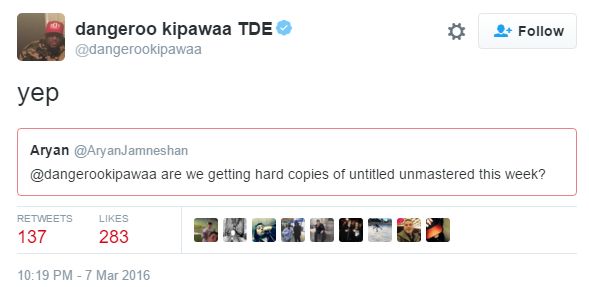 No word on whether "physical" includes vinyl.
Discuss