Like Jerry Seinfeld, New England Patriots owner Robert Kraft is an unlikely sneakerhead.
The 73-year old is partial to Nike Air Forces, which he has been wearing with his suits ever since dress shoes started giving him back pain. He likes to wear different, often custom pairs, including this blinged-out beaut.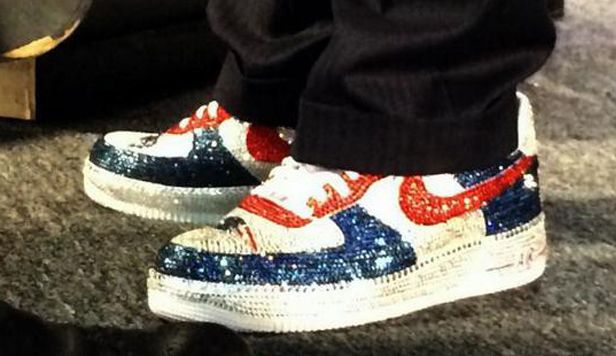 On Sunday, Kraft and the team's entire coaching stuff wore a fairly conservative pair of custom Lunar Force One's during the Patriots 34-7 victory over the Lions. The kicks were then made available at Nike.com, Niketown Boston and the Patriots ProShop for $150, with the proceeds going to the Boys And Girls Clubs of Boston.
They sold out in less than a minute.
Nike should really get Seinfeld a signature line, too.
Discuss