George Zimerman was back in the news thanks to a completely fake news story which falsely had Boosie Badazz catching the notorious neighborhood watchman in a Wal-Mart and beating him down for what he did to Trayvon Martin.
The heat Kansas City Chiefs QB Patrick Mahomes is catching for a seven-year-old Tweet discussing the 2012 killing of Martin by Zimmerman is real.
In 2013, Mahomes replied to a Tweet stating "This case was an absolute horrible tragedy, however there was no criminal activity that occurred" by typing "No one knows what actually happens which is why he is not guilty but a crime could have occurred."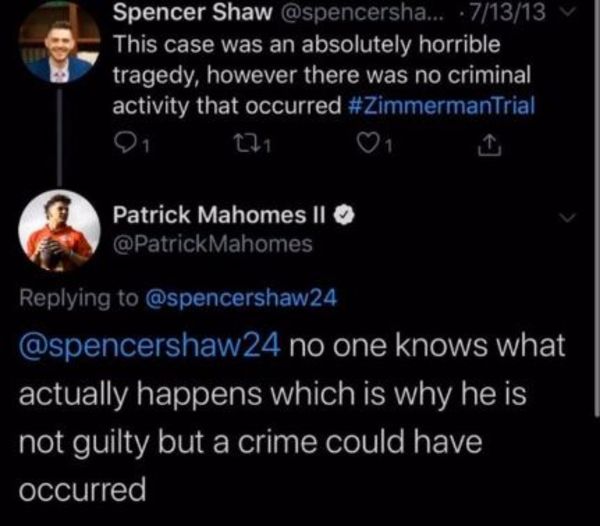 One could argue that Mahomes's Tweet is in no way supporting Zimmerman or his actions. Instead, he's just making reference to the legal standard of reasonable doubt.
However, his detractors are using an even older Tweet from 2011, when Mahomes was 16 and before Zimmerman/Martin, to suggest the reigning MVP may be pro-Zimmerman.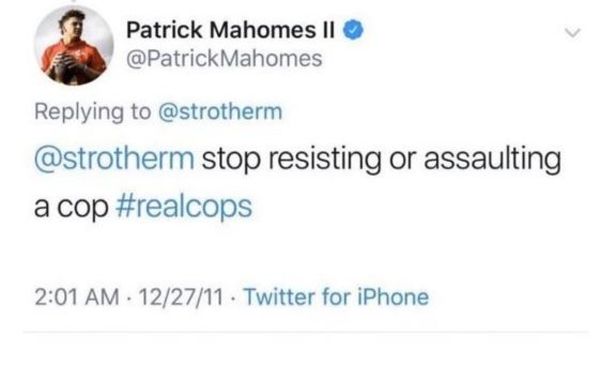 "Stop resisting or assaulting a cop," the tweet reads.
What do you think?
Discuss