Alfonso 'Carlton' Ribeiro warmed all the 90s babies' hearts when he posted a photo of the reunited Fresh Prince of Bel Air cast.
There were two prominent absences from the photo: James 'Uncle Phil' Avery, who died in 2013, and Janet 'Orginal Aunt Viv' Hubert ,who's been feuding with Will Smith ever since she was recast on the show.
But it was Ribeiro whom Hubert came for when she poured cold water on the idea of "true" Fresh Prince reunion.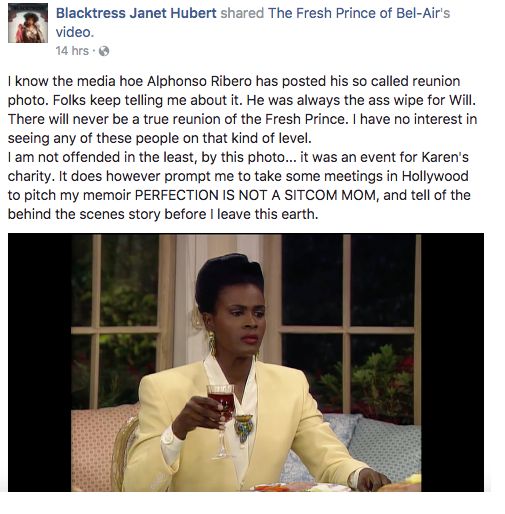 Is it time to let it go?
Discuss