NBA YoungBoy's 'Ma I Got A Family' mixtape is his sixth project of 2022.
According to HitsDailyDouble, it's headed for an 36K first week. That's a 12k jump from the first week of his last mixtape, 3800 Degrees, which he dropped just two weeks ago.
While YB will challenge for the top five he won't be in the stratosphere of next week's number-one album.
HDD now has Taylor Swift's Midnights flirting with 1.5 million SPS, which will challenge Eminem's 2004 album Encore for the sixth biggest opening of the Soundscan era. (Post-1991).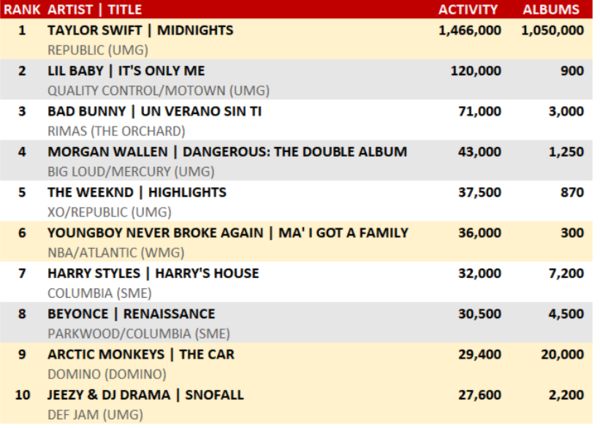 Midnights will also have by far the biggest opening since Billboard banned ticket/merch bundles.
Second on next week's chart will be the second week of Lil Baby's It's Only Me, with about 120K.
Jeezy and DJ Drama's tape Snofall is set to open at ten with about 28K.
Discuss