Everybody was all over Meek Mill earlier this week when Nicki Minaj posted a photo of her and Drake.
Many folks noticed that Meek had deleted his IG pages, and there was much speculating that he did so because he couldn't deal with the shame and humiliation.
But in reality Meek's page has been going up and down for the last several months.
His Dreamchasers boy Omelly thinks he knows why.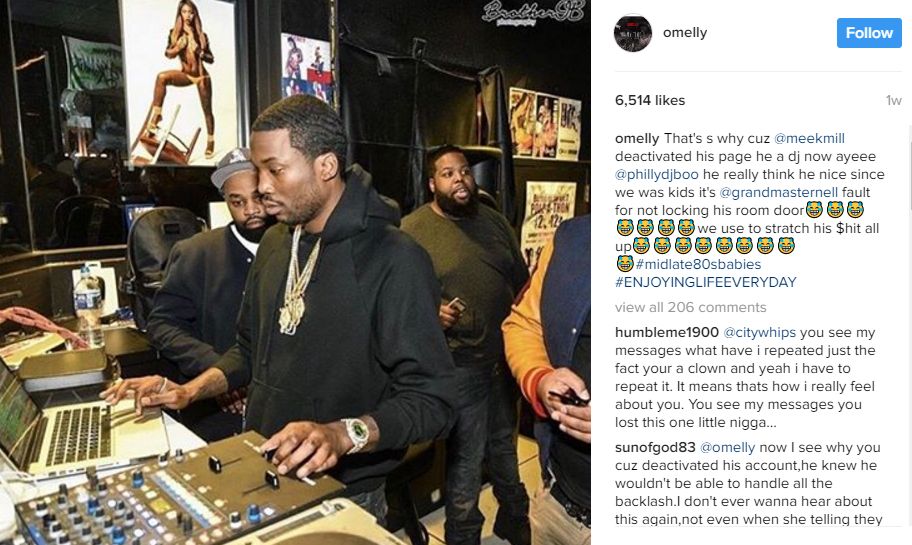 Do you think Meek's career move is what led him to jump off social
And if he is a DJ can he spin his blues away?
Discuss