TMZ is reporting that Offset confronted Quavo backstage after being left off the Grammys Takeoff tribute last night.
Things became physical and the two had two be separated.
The Grammys actually wanted Quavo to include Set in the performance, but Quavo didn't want to let him join him on stage because they were on the outs when Takeoff was killed.
Offset is denying TMZ's reporting.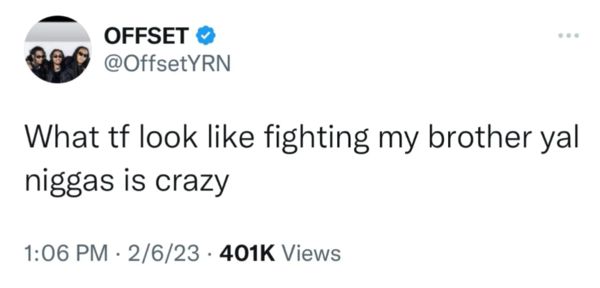 "What tf look like fighting my brother yal n*ggas is crazy," Set typed this afternoon.
Who do you believe?
Discuss