Soulja Boy is out on bail and back to tweeting.
After posting a 35K bond on gun charges and probation violation, SB started settling scores on social media.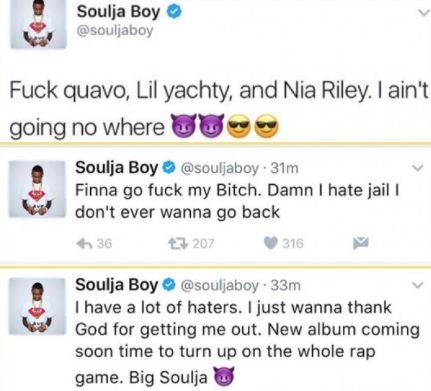 He's since taken down the posts. Perhaps on the advice of his lawyers.
And there is certainly no evidence that Quavo, with whom Soulja's been beefing with, was the one to call the cops and tell them that Soulja was making (ridicolous) online threats.
Nevertheless, 50 Cent jumped on IG and discussed the Quavo-snitched-on-Soulja angle, and concluded that it was all just really funny.
Does Soulja need to go to prison for his own good?
Discuss