Playboy Playmate and white person Ariaea Bellamar wasn't happy that CNN commentator and black person Van Jones praised Donald Trump on TV.
So she fired off a pretty questionable Tweet: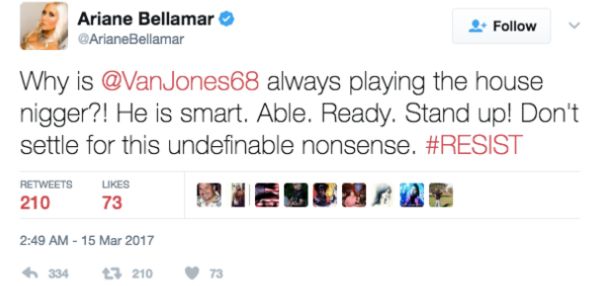 As you can imagine, that didn't go over well.
In the long Twitter argument followed, Bellmar defended herself by bragging about how woke she is.
@rodimusprime Using an offensive word does not make me the enemy. I have committed MY LIFE to race equality. Go after the real racists.

— Ariane Bellamar (@ArianeBellamar) March 15, 2017
Eventually Bellamar brought her friend Drake into it, saying Drizzy not only allows her to drop n-bombs when she sings his songs, but would smack her if she didn't.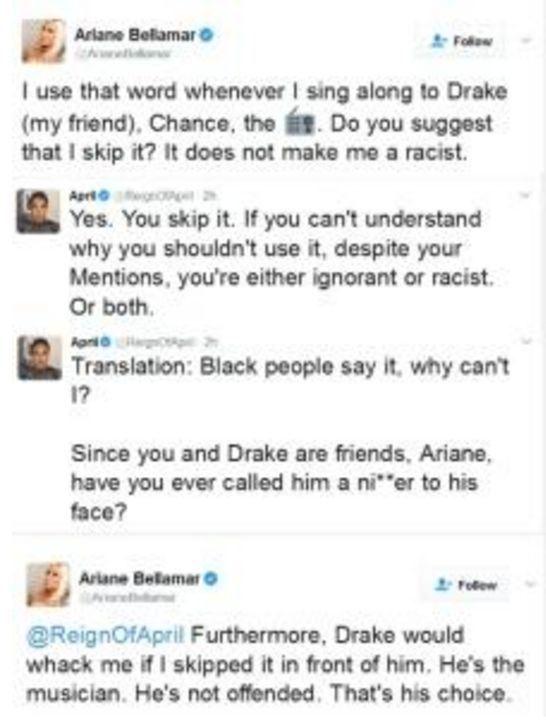 What do you think of the Drake defense?
Drizzy whacking someone because they didn't sing all of lyrics is obviously a funny image.
Discuss