T.I. is among those who have commented on the latest drama between Rob Kardashian and Blac Chyna.
The two reality TV figures have spent the last day hurling insults at each other; Rob says Chyna is cheating on him and is a scammer, Chyna claims Rob beat her.
[Related: Rob Kardashian exposes Blac Chyna's cheating with explicit photos.]
In light of all of that, Tip jumped on IG and called a Rob a "duck." Rob objected to the classification and claimed that T.I. and Tiny paid to have a threesome with Blac Chyna so Tip should shut his mouth.
Here are all of the gory details: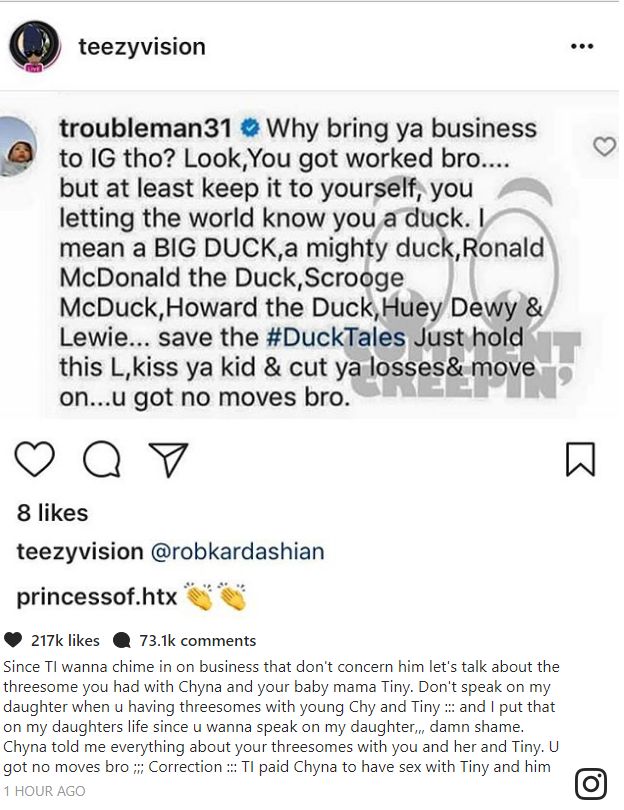 Snoop Dogg is also weighing in on the fun:
Discuss