After botching Biggie Smalls's 'Get Money' bars at the VH1 Hip Hop Honors, Rich Homie Quan was roasted far and wide.
But he was able to make things a little better with a heartfelt apology.
However, RHQ may have squandered some of that good will by contradicting himself again and again during interview with V103.
"I knew it by heart," Quan said of 'Get Money'. "But then like the words… I told 'em I didn't know all the words by heart, so the words were supposed to be in the teleprompter. When I looked at the teleprompter, they wasn't there."
Hmmm. Traditionally the words are considered part of the song. Maybe he should have tried to memorize 'Get Money'  -- or not try to perform it if he hadn't.

Later in the interview, Quan said that maybe he didn't know the record like he should have because he grew up on Outkast and T.I., not Biggie.

Then he claimed he knew 'Get Money' by heart, contradicting himself again.

Joey Badass's take on the situation is suddenly looking better.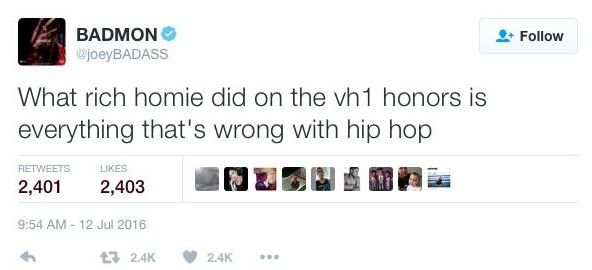 Discuss