While they are officially "just friends", Tyga and his underaged companion Kylie Jenner have more or less conceded their illegal sexual relationship over the past several months.
In their latest flaunting of the laws of their state (which are rarely enforced) Kylie posed for some Snapchat photos wearing Tyga's Crisp brand boxer briefs.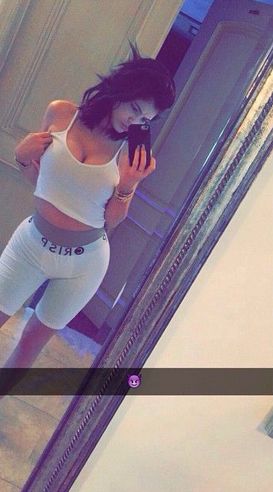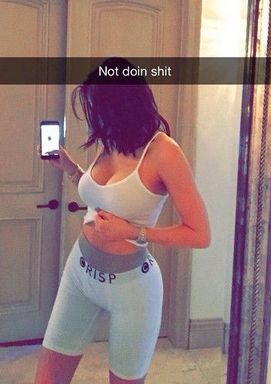 In other Tyga & Kylie news, Radar reports they will elope in August when Kylie turns 18.
But perhaps more important to those who appreciate good music and like to mock bad music, Kylie is said to be working on her "secret" first album with Tyga as her co-writer and her brother-in-law Kanye also advising.
Her music is described as very Tinashe-like.
Discuss