The Jenner girls, Kylie and Kendall, have caught heat over the years for "appropriating" black culture.
Now they're being accused of doing the same to Latino cholo/chola culture.
It's all because of this deleted Instagram post, in which they advertise a new shirt on their website.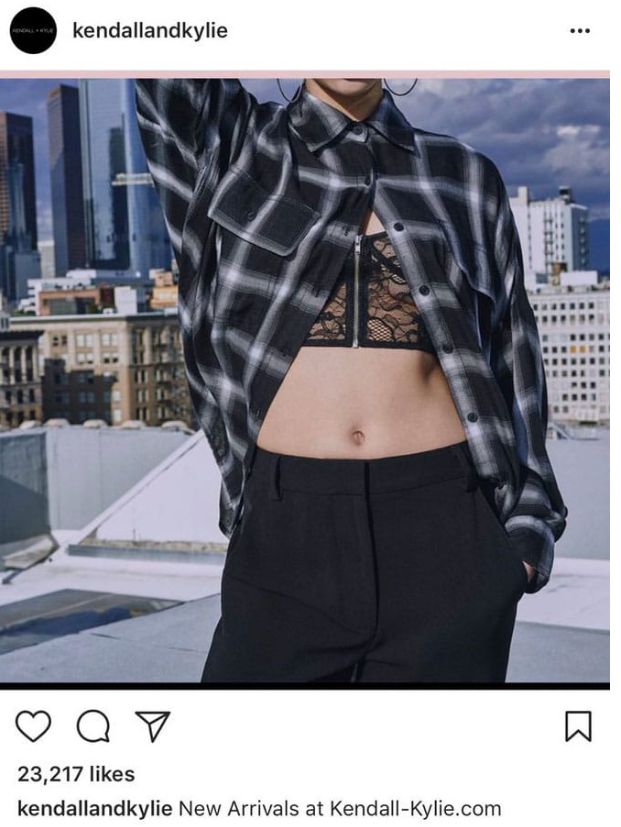 The style is straight outta an 80s movie set in East LA, and Twitter wasn't about to let the reality TV stars from west side of the city claim it as their own.
@KendallJenner @KylieJenner will you ever come up with your own ideas? #culturevultures pic.twitter.com/TZHKMLZenR

— Chica Picante (@lipstickittty) August 26, 2017
If they're going to appropriate culture they could at least be like "hey guys our new clothing line is inspired by latinx culture!"

— Aurora Morice (@iluvpieandlife) August 27, 2017
she literally took that entire look from Cholas from Latin culture She better realize that she's wearing what these female gangsters wear

— Adrian Saenz (@MCADRIANSAENZ) August 27, 2017
lmao first black culture and now chola culture pic.twitter.com/bedKmnrlzw

— kelsey llama (@kelseylamae) August 26, 2017
The sisters could probably make things a little better by having sex with Mexican guys too.
[Related: Kendall & Kylie Jenner under fire for selling 2Pac and Biggie T-shirts.]
Discuss