There was a line in Joe Budden's latest Drake diss 'Afraid' that gave everybody pause.
Yeah Aubrey that's the one we trusted/Not this new Aubrey with his stomach sculpted," Budden raps.
Joseph Budden is rapping about Drake's abs? pic.twitter.com/I5zwOJMm6y

— Beanie Seagull (@DaBlackHoward) July 17, 2016
Budden addressed his cringe-worthy bar on Twitter, and apparently he had some inside information about how Drake sculpted his stomach that he just had to share.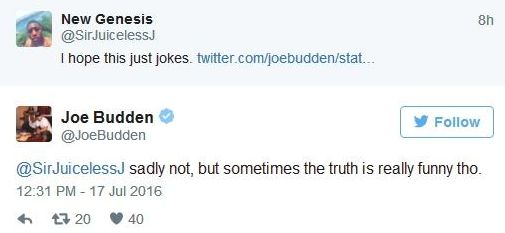 Are liposuction allegations going to be the next big thing in rap beef?
Discuss