The more we learn about the charges against Bobby Shmurda and his GS9 crew, the more we more realize that they are no joke.
But that doesn't mean you can't have some fun with it.  Bouta Week Ago is a pop up T-shirt web site that sells Free Shmurda wear exclusively. One shirt has "Free Shmurda Though" on the front and "Let My Dogs Out" on the back. The other is the meme style design pictured below.
In other words, they took every joke all the commenters on this site and our social media (and other sites and social media) have been making and turned them into novelty tees. We're not sure if it they will actually sell any merchandise, but they have seemed to have tricked us into giving them free advertisement. Well played.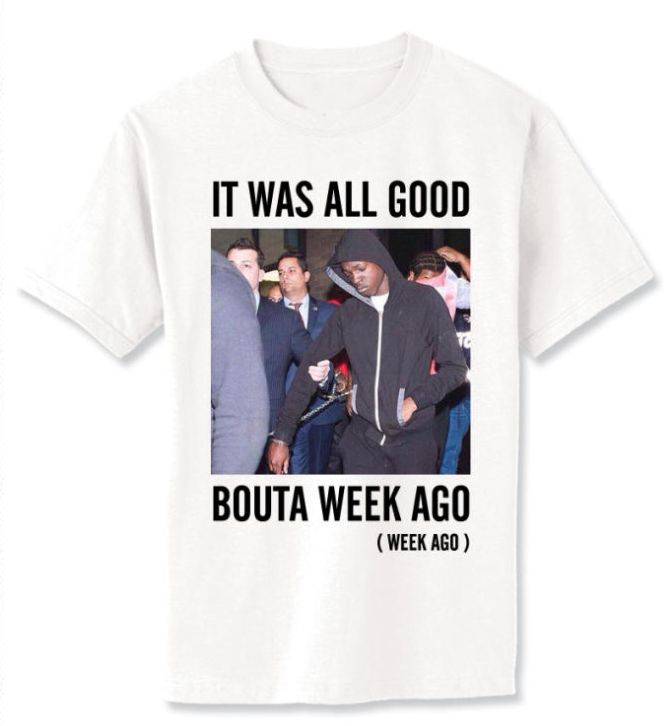 Discuss