In her multi-media project Lemonade, Beyonce alleges that her husband Jay Z has cheated on her with somebody she calls 'Becky With The Good Hair.'
At first, the intrepid girl detectives of the BeeHive were thinking Becky was Dame Dash's ex Rachel Roy.
However, now attention has turned to Roc Nation artist Rita Ora. Why?
Well, she posted this Snapchat photo with a "J" around her neck.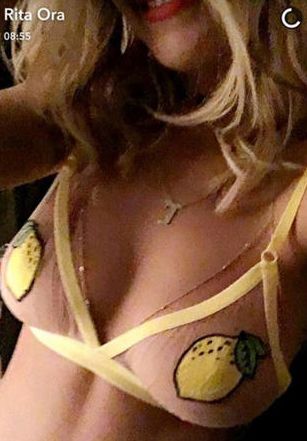 She also IG posted an Elizabeth Taylor movie from 1973 about a woman whose marriage is falling apart. (Hi Beyonce.)
And she did this.
Rita Ora wears the EXACT Gucci outfit Beyoncé wore...amid rumors she's 'Becky' https://t.co/ah9tbpWEsb pic.twitter.com/brvCNk4qgI — Daily Mail Celebrity (@DailyMailCeleb) April 26, 2016
That was certainly enough shade for the BeeHive to attack.
Although we don't know why they wouldn't be more annoyed with Hov for cheating on their perfect queen. Or, for at that matter, be annoyed with their perfect queen for seemingly allowing her man to jump on any Becky who bats an eyelash at him.
Speaking of Becky's ...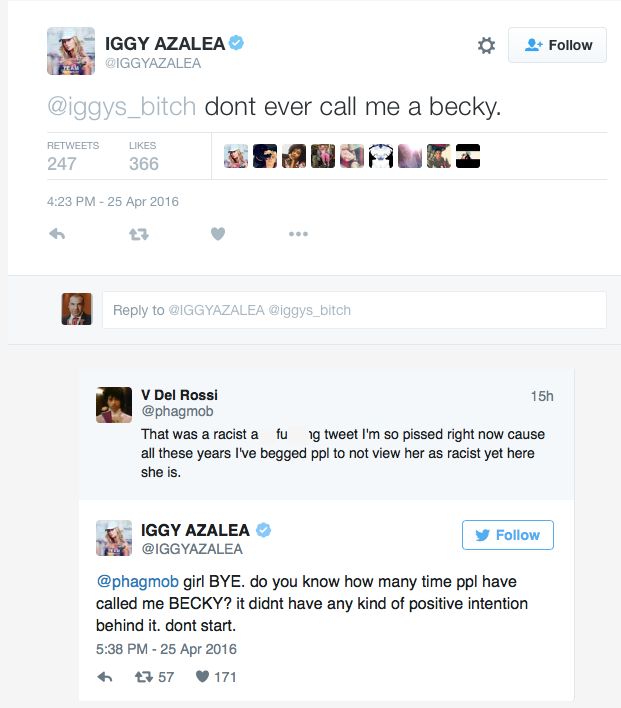 @rNicaRo to be called a generalized name that gained populairty as a way to describe oral sex and then generally white women. no thanks.

— IGGY AZALEA (@IGGYAZALEA) April 26, 2016
There you go. Iggy Azalea is neither a Becky nor the Becky. Not that you asked.
Update: Ora has now denied any affair with Hov.
I never usually address tabloid gossip but let me be clear, these rumours are false. — Rita Ora (@RitaOra) April 26, 2016
I have nothing but the upmost respect for Beyonce. Let's continue enjoying Lemonade.

— Rita Ora (@RitaOra) April 26, 2016
Discuss