Noname isn't done bringing up J. Cole's name after the North Carolina spitter seemed to call her out on his song "Snow On Tha Bluff."
The back-and-forth between Noname and Cole started when Noname said that certain top selling rappers weren't posting about the protests enough. Cole felt that she was talking about him, which is why he seemingly dropped "Snow On Tha Bluff."
Noname responded with Song 33. She then apologized for dropping it and said that her ego got the best of her.
During the exchange, Cole complimented Noname and wrote, "I love and honor her as a leader in these times."
But the Chicago rapper doesn't want to be considered a leader, which she told her Twitter followers.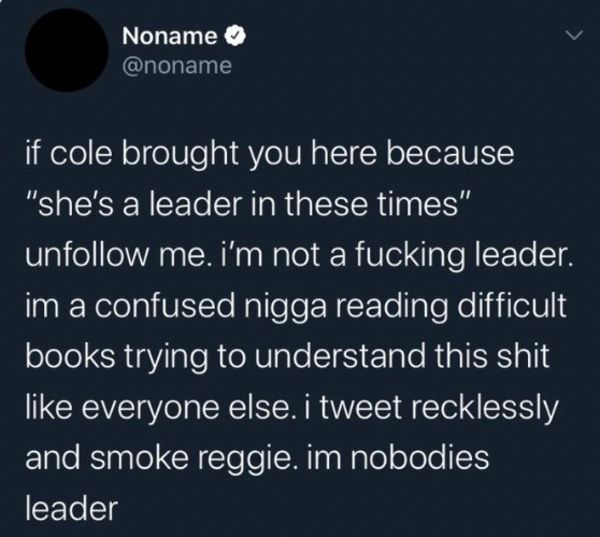 How would you respond to Noname's tweet?
Discuss