Noname is having one heck of an eventful month.
She already got into it with J. Cole after the North Carolina spitter dropped his cut "Snow On Tha Bluff." Noname then responded with her own cut called "Song33." She apologized afterward and said her ego got in the way.
The Chicago rapper seemingly called out Cole and Kendrick Lamar for not posting anything on social media about George Floyd or the nationwide protests. And that's what started the entire back-and-forth.
Now, Noname is getting slammed by Beyoncé's the BeyHive for posting this message: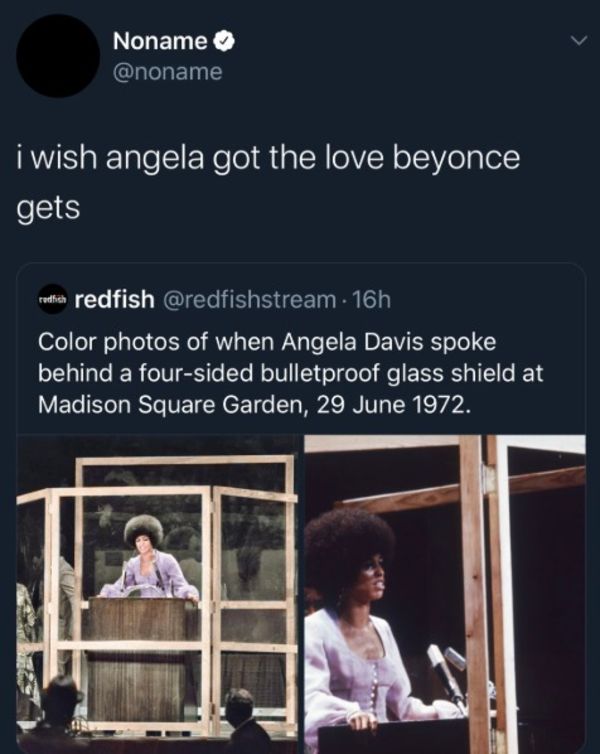 The message has already been deleted, but the Beyhive and others are still ripping her apart.
Why can't NoName just live in her purpose and do her social justice without having to bring up other people?

She just apologized for releasing the song about J Cole because it was a distraction ONLY to distract again with a tweet about Beyonce.

WTF for, hun?

— Rosa Parks Cab Driver 👩🏾‍✈️ (@eleven8) June 24, 2020
This is why I didn't think J Cole was wrong for responding

She called him out....then ppl made it an attacking Black woman issue

Sis has good intentions but she's too preoccupied in other ppl's business

You can do the work & those who'll join will and those who won't won't

— TONI | Marketing Strategist (@i_am_mstoni) June 24, 2020
Do you think Noname should be criticized for her message?
Discuss