Alabama rapper NoCap has a history of beef with Li Baby and his 4PF boys.
He jumped on Twitter last night and called out athletes who pick sides in rap beef.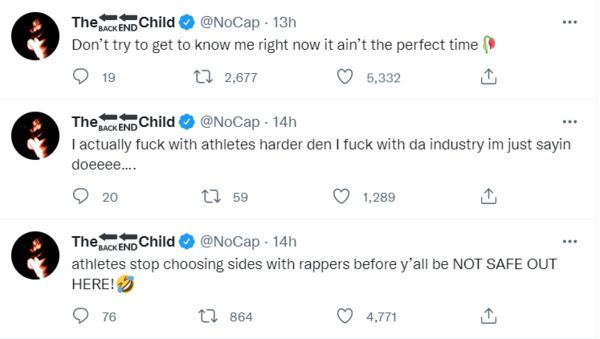 "athletes stop choosing sides with rappers before y'all be NOT SAFE OUT HERE! I actually f*ck with athletes harder den I fuck with da industry im just sayin doeeee….Don't try to get to know me right now it ain't the perfect time," NoCap typed.
NoCap recently served time in jail for shooting someone his sister had an altercation with, so we guess he's a dangerous guy.
What athlete do you think NoCap is talking about and should Sixer fans be worried about more than James Harden's hamstring?
Discuss