Nipsey Hussle and Lauren London just broke after four years together and one kid
Because it's 2017, Nipsey announced the breakup on Twitter.
Love & Hip Hop star Masika Kalysha had a snarky Twitter remark on Nipsey's decision to put his business on Twitter.
Nipsey didn't much care for that, and fed the troll.
Masika appreciated the reaction and went in even more.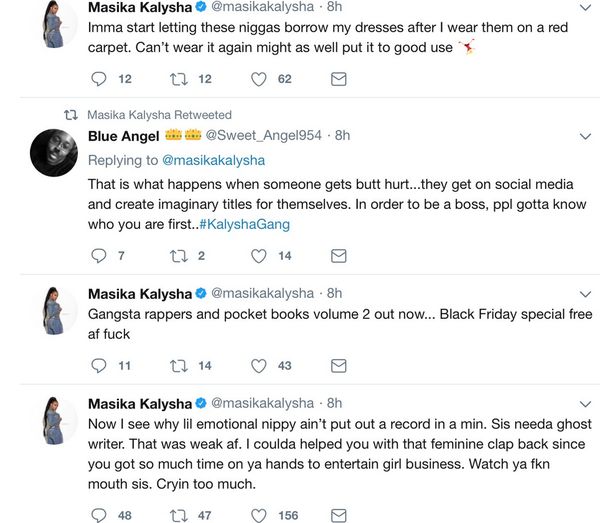 What do you think about putting your business on social like Nipsey did?
Masika has a history of fighting with male rappers on Twitter. In fact, she got into it with Dave East earlier this month.
Does she need to check herself?
Discuss