A week ago we entered the year that Marty McFly went to in Back To The Future II. But so far we've only seen a few of the film's predicted technologies. Last year, we saw the arrival of a revolutionary hoverboard, and thanks to Tinker Hatfield this year it may be shoes with self-tying power laces.
The legendary sneaker designer revealed the Nike MAG 2015 w Power Laces last night at the Agenda's Emerge conference in Long Beach. Tinker told the crowd that he and his team are hard at work bringing the endeavor to market.
No word yet on a price, but rumor is the fully operational science fiction shoe might be dropping May 15th. The gray, future inspired kicks have become one the most coveted pieces for sneakerheads, so they can probably charge a lot. Check out the pics/video below and let us know what you think.
[embed]https://www.youtube.com/watch?v=28Wa5L-fkkM[/embed]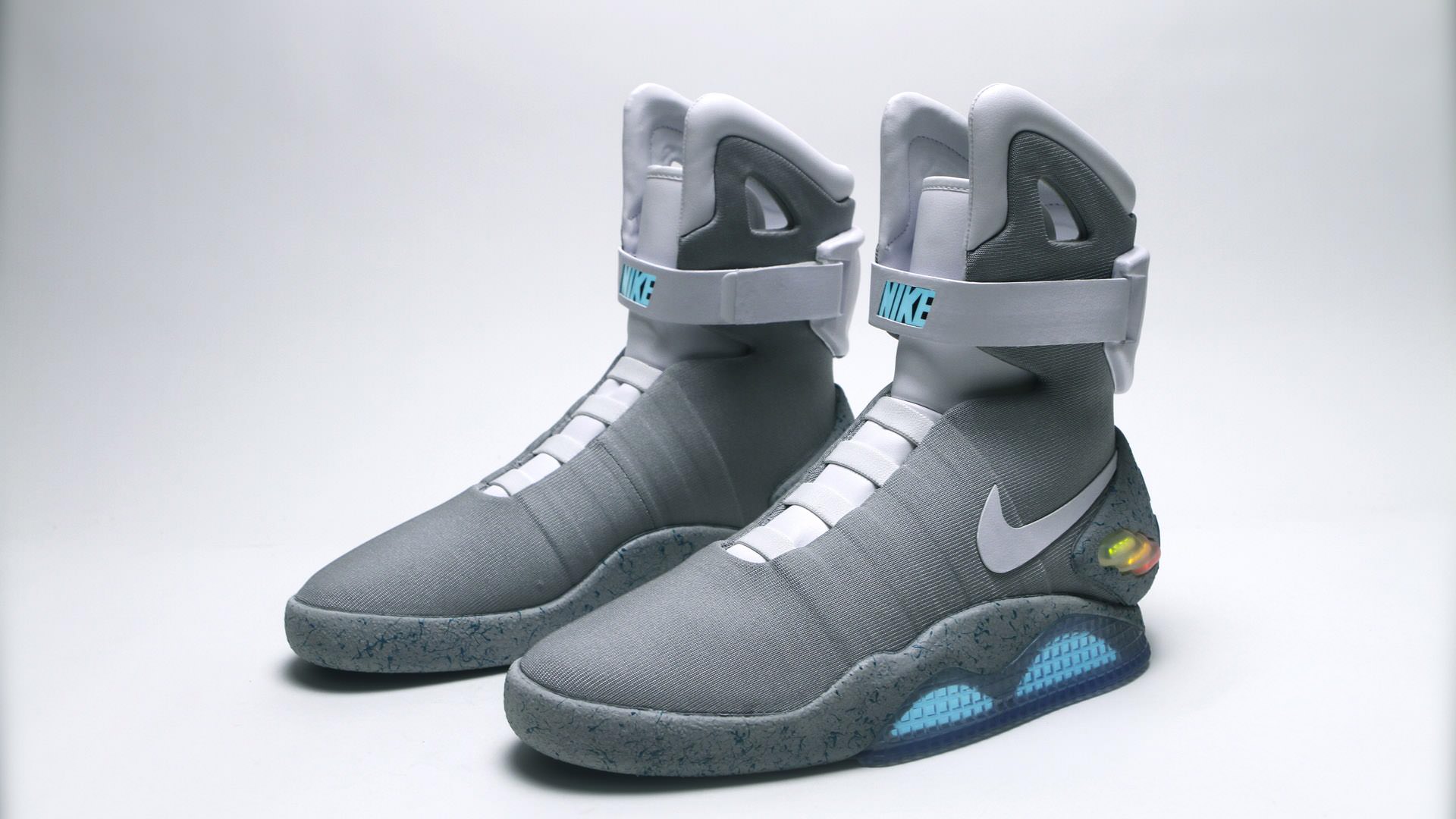 Discuss