Fresh off instagram, come photos of the Kobe 9 EXT 'KRM''s which will soon be dropping in red and black. Originally thought to be a 'Red October' tribute colorway, the new crimson 9s are dubbed as 'Red Mamba''s and the black ones 'Black Mamba'.
The 'Black Mamba's (pictured below) have a heavier dose of snakeskin than the red ones, although only the heel is in actual snake skin textured leather. The entire sole is black, completing the all black everything look, with only a few metallic accents.
As far as we can tell in the pic, the red sneaker has the same textured material as the iconic rappers 'Red Octobers.' The shoe even completes the Yeezy II look with snake skin material along the heel. The 'Red Mamba' does, however, break out of  the all red motif with a black sole as well as metallic accents.
It has been confirmed that the 'Red Mamba"s will drop on December 20th and the black Mamba"s on December 13th.  Both will retail for an eye opening $275.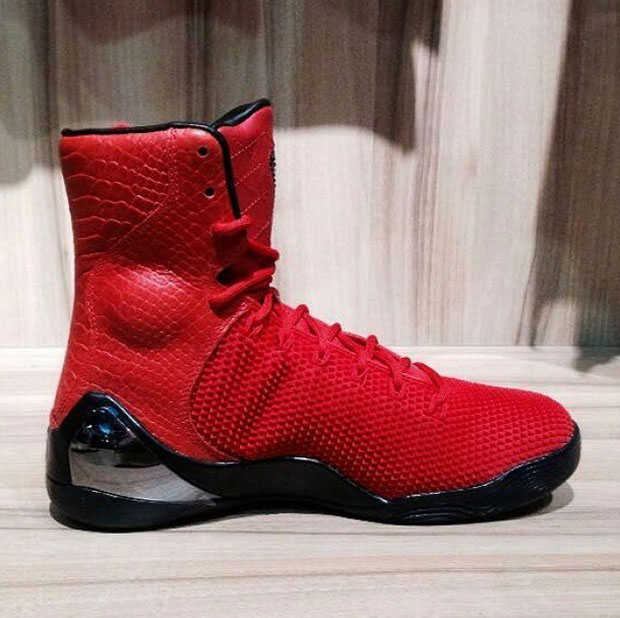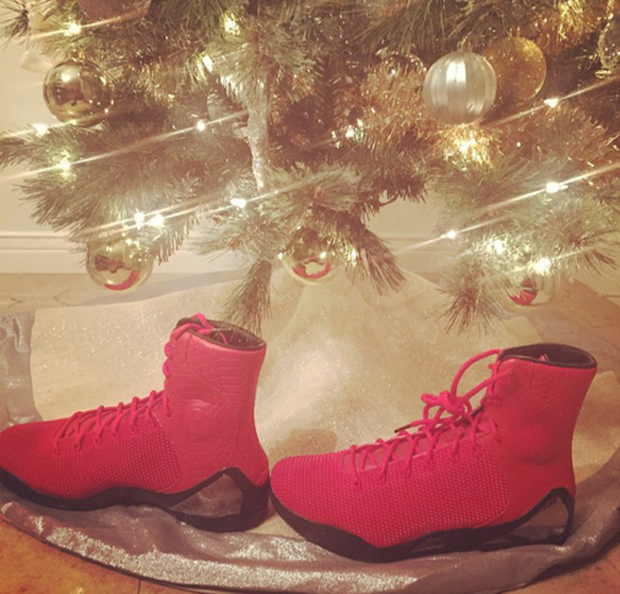 Discuss