If you have been yearning for a resurrection of a new floral version of the KD 6 Aunt Pearl and were disappointed with the KD 7 Aunt Pearl, look no further. Nike is dropping the KD 7 Floral just before Valentine's day and All Star Weekend. Which is perfect because these special kicks incorporate enough swagger to satisfy both genders.
The new KD 7 Floral design incorporates a similar gold leaf treatment as the Nike X Supreme Foamposite 1 from last year. The shoe's cross strap and inner lining is a rich earthy brown, contrasting with the bold colors like red, green, gold and black on the upper. The midsole is an off-white eggshell tone, and the outsole is a translucent frosted white.The powerful red hue resurfaces in the air bubble found on the heel, completing the look.
These kicks are available February 12th and are expected to retail for about $200. They will definitely sell out fast.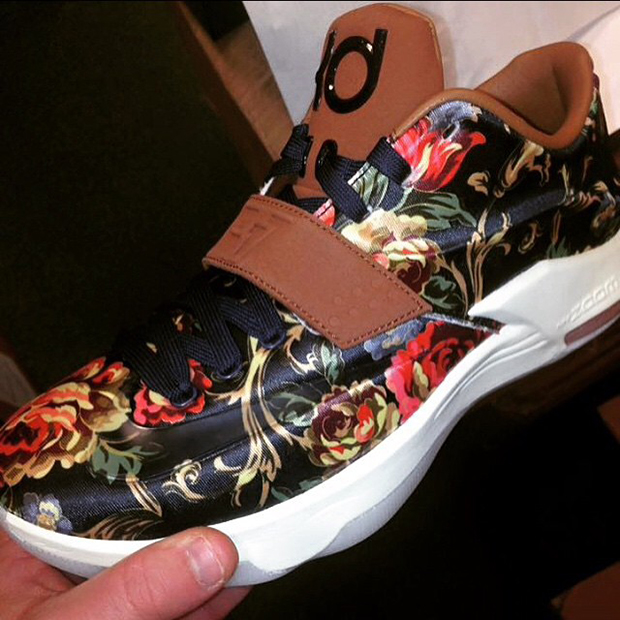 Discuss