Nicki Minaj was pretty pissed when neither 'Feelin' Myself' nor 'Anaconda' received a Best Video nomination for the MTV VMA's.
She's been tweeting about it all day, and eventually Taylor Swift -- who along with Kendrick Lamar was the big nomination winner -- began to feel like Nicki was taking shots at her and her slim body in some of her messages. (Nicki also seems to suggest she might pull a Kanye when the best video winner is announced.)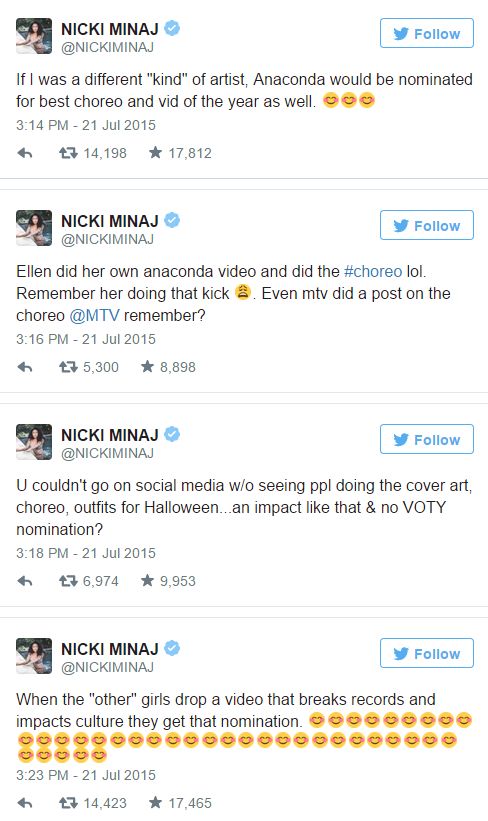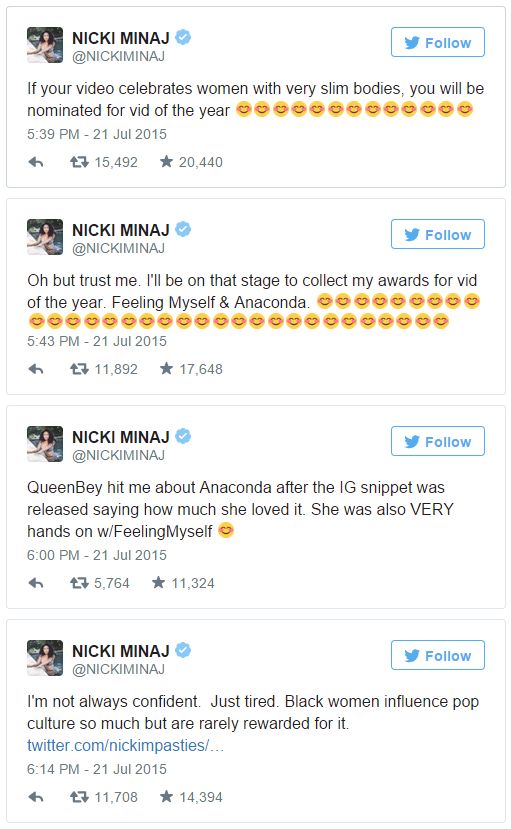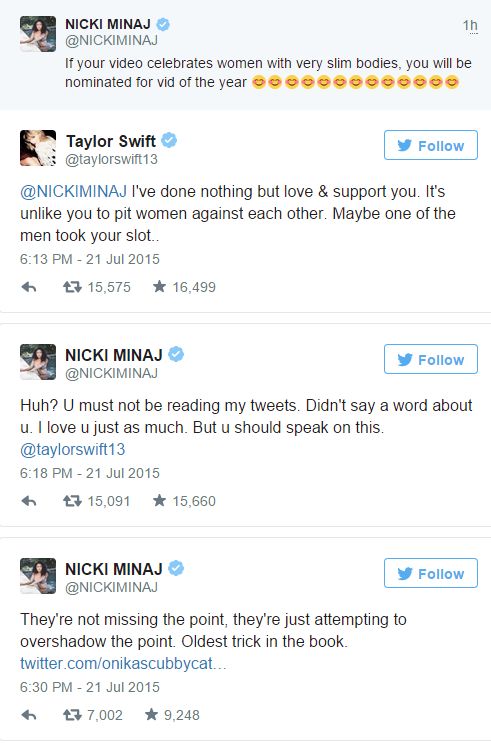 Nothing I said had to do with Taylor. So what jabs? White media and their tactics. So sad. That's what they want. https://t.co/AfcwoyDvpg

— NICKI MINAJ (@NICKIMINAJ) July 21, 2015
What do you think? Is Swift being too self-centered and sensitive in thinking it's all about poor little her, or is Nicki sub-tweeting and then denying?
These are the five videos which got the Best Video nominations:
Beyoncé, "7/11" Ed Sheeran, "Thinking Out Loud" Taylor Swift Featuring Kendrick Lamar, "Bad Blood" Mark Ronson Featuring Bruno Mars, "Uptown Funk" Kendrick Lamar, "Alright"
Discuss