With Billboard Magazine, Nicki Minaj snags her third big cover (V Magazine, Italian Vogue) in the past month. It's all to promote The Pinkprint, which drops December 15.
In her Billboard interview, the writer says the 'Anaconda' singer gives him a "withering, wordless stare" when he brings up her fellow femcee Iggy Azalea.
This dismissive response is reinforced later in the interview when a member of Nicki's entourage turns off the speaker when an Iggy song comes into the studio.
Minaj is kinder in her analysis of Beyonce, whom she collaborated with on "Flawless (Remix)."
"There's something about [Beyonce's]  work ethic that always made me feel like no matter how hard stuff gets, I'm not allowed to complain," Nicki says. "Some women give me the feeling that where there's a will, there's a way."
When asked what she does when she isn't running her empire, she told Billboard she likes "to have sex."
Better rapper, Nicki or Iggy? And, since Minaj brought up sex, who would you rather? We think we know who would win in a fight.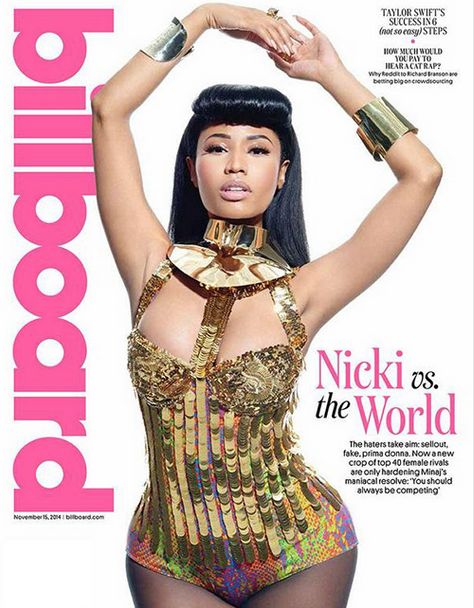 Discuss