NBA YoungBoy has quite a dedicated fan base
They like to spam his opps pages with the phrase "YoungBoy Better" or something to that effect.
We guess Nicki Minaj is now part of the fanbase.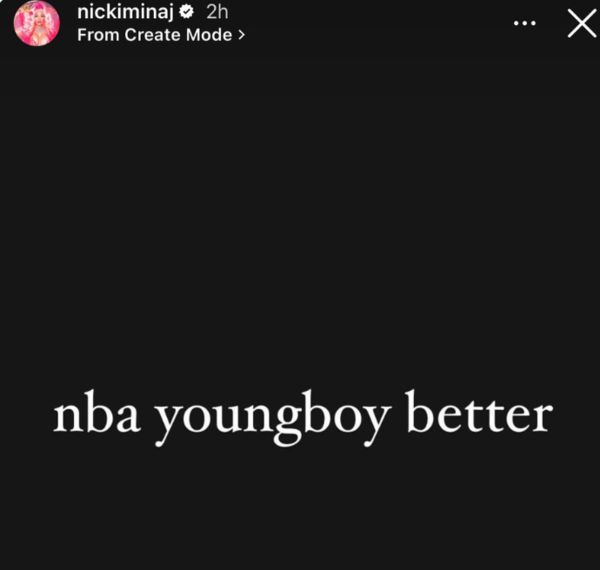 "nba youngboy better", Nicki typed on IG.
Minaj, 40, has a history of pairing up with hot young rappers. Including YB, who she has collaborated with before.
Additionally, she just dropped a track with Ice Spice and who could forget her collabs with Tekashi 6ix9ine?
But why'd she do Lil Durk like that?
Discuss