Saturday would have been the 11th anniversary of Nicki Minaj and Safaree Samuels.
Of course they are no longer together, a break up that was documented in song and on social media.
The pair celebrated what would have been by exchanging flirtatious tweets: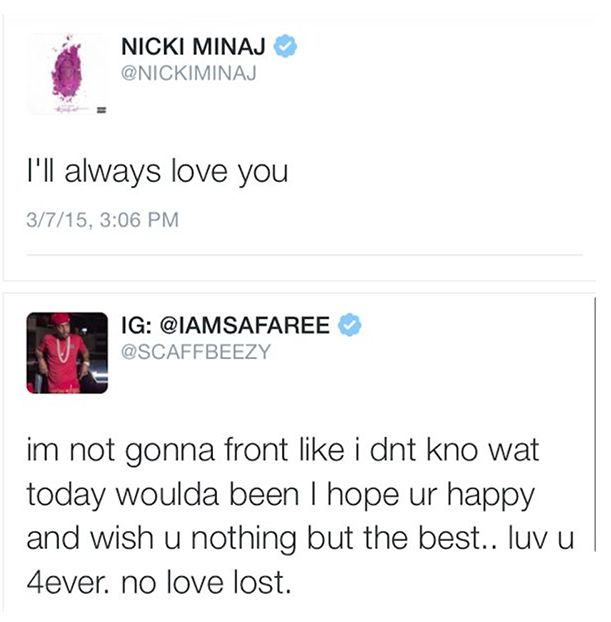 Nicki and Safaree each deleted their messages after followers began flooding their accounts with questions about whether they'd be getting back together.
'Please stop,' Minaj responded in a Tweet that's still up.
Since the breakup, Minaj has been tied to future tour mate Meek Mill. However, she has denied that they are in an exclusive romantic relationship.
Samuels has been exchanging social media pleasantries K. Michelle -- which caused Minaj to lash out at her big-bootied rival last month.
Do you think Minaj and Samuels are headed for a full on reconciliation?
For the latest Hip Hop tracks and news, follow us on Twitter.
Discuss