T-Pain has a long memory. Especially when it pertains to Nicki Minaj.
During a recent stop on The 85 South Show, Teddy remembered that he was supposed to get in the studio with Nicki in 2007 but she ghosted him.
"We was about to work together and she stopped responding," T-Pain said. "I was like, 'Nick, let me know what's going on.' She was like, 'Hey, I'm an artist too and I'm working on my sh*t so ya know. Baby, chill.' And I was like, 'Oh… My heart.' Maybe I was in love with Nicki Minaj."
Nicki doesn't remember the 2007 incident, but she acknowledged it sounded like something she would do in the comments.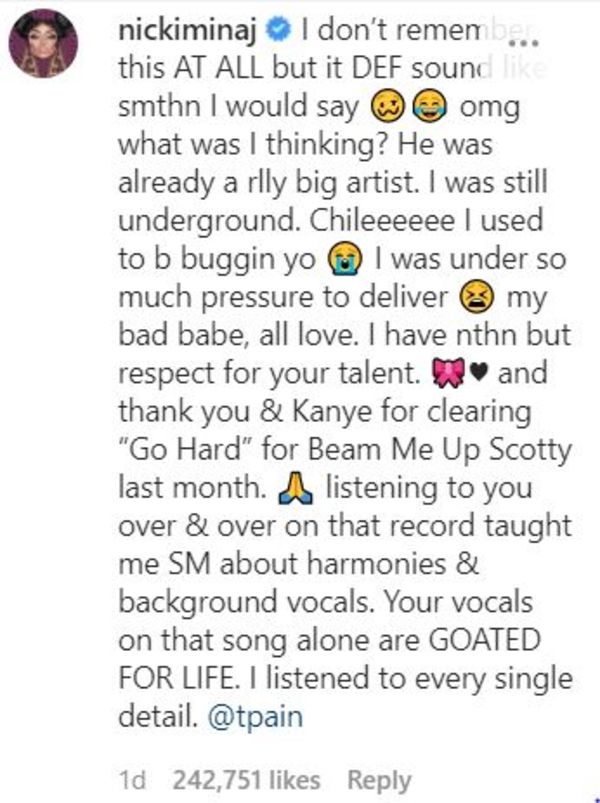 Is Nicki x T-Pain what the world needed in 2007.
Discuss