Nicki Minaj has been reluctant to say she is dating fellow rapper Meek Mill. But she hasn't been shy about posting suggestive pictures featuring the both of them on her Instagram page.
Mill has been performing with Minaj on the European leg her Pinkprint tour. This morning, Nicki shared photos of the tour mates with benefits having some sexy time in what is probably a French hotel.
Meek has also been declaring his Instagram love for Nicki, but in a less explicit way. Yesterday, a photo of Mill etching Meek + Nicki on a wall somewhere in Paris was posted on his account. Yes, Meek and Nicki are in high school. But the kind of high school in which you can wear lingerie.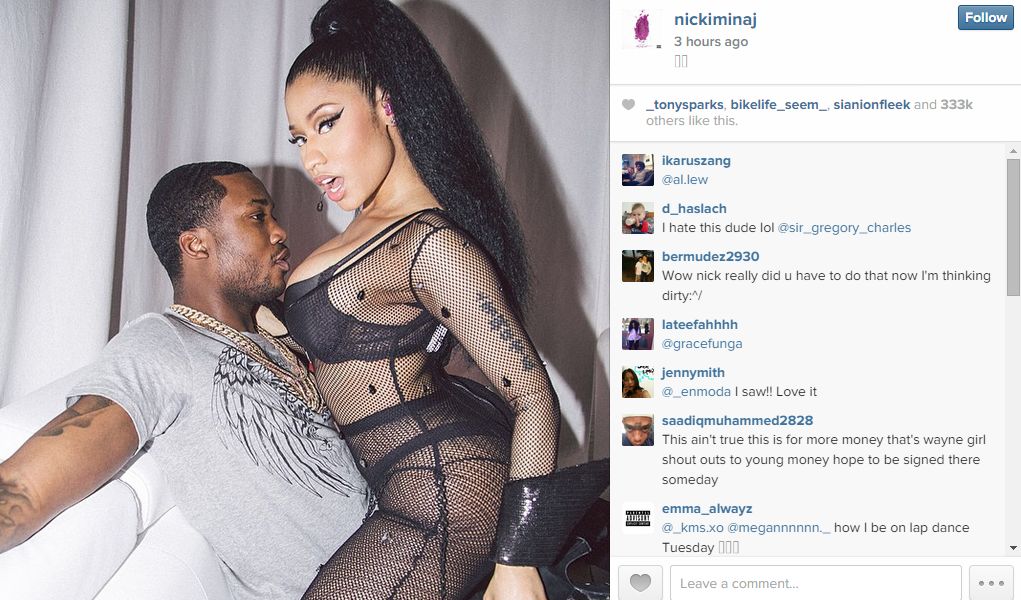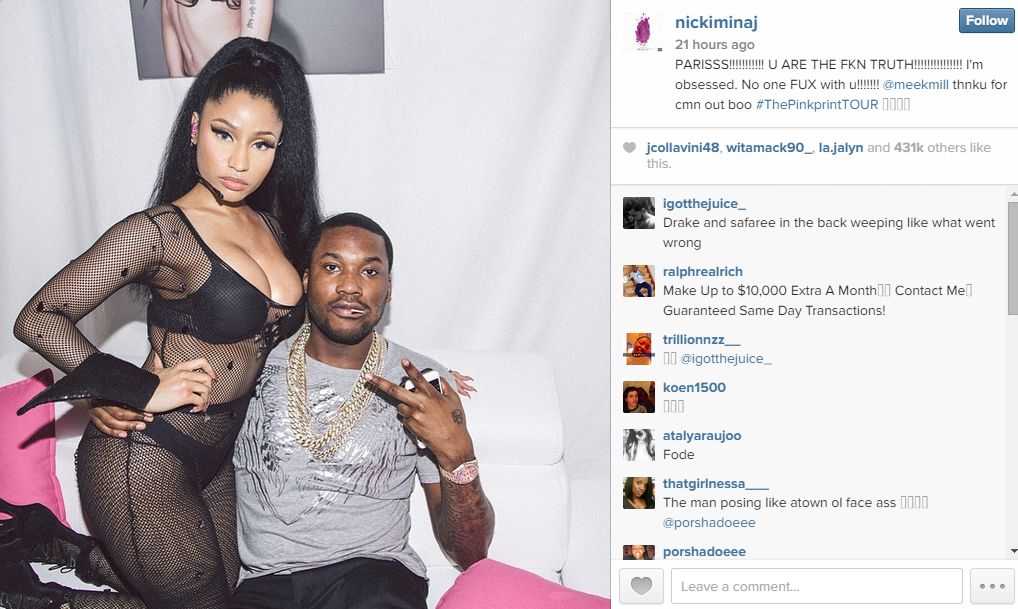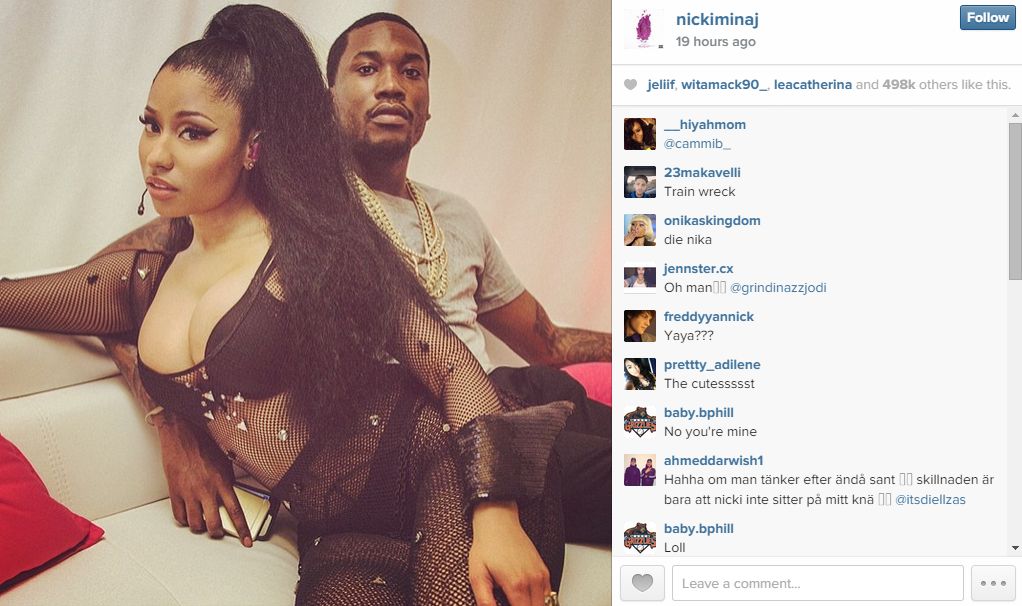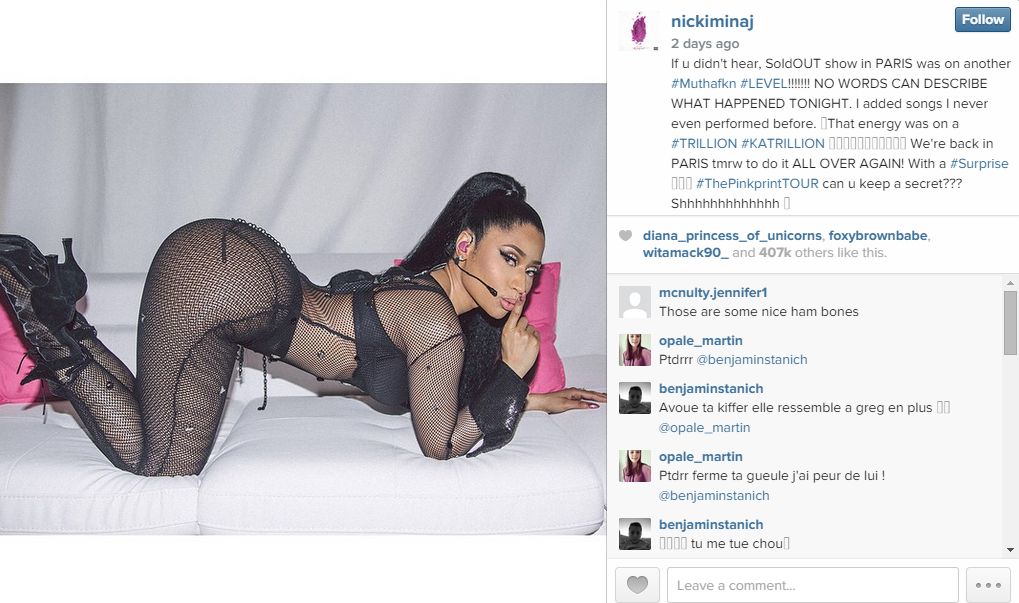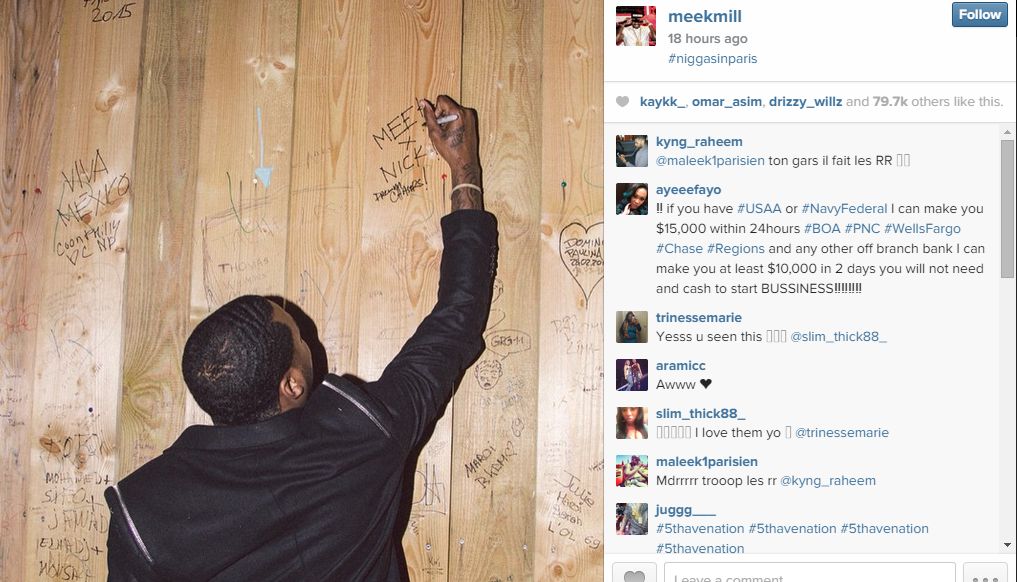 Discuss