Cuban Doll tried to use Nicki Minaj's "Crocodile Teeth Remix" bars in an Instagram caption.
She failed. Then Nicki Minaj embarrassed her by pointing out her failure.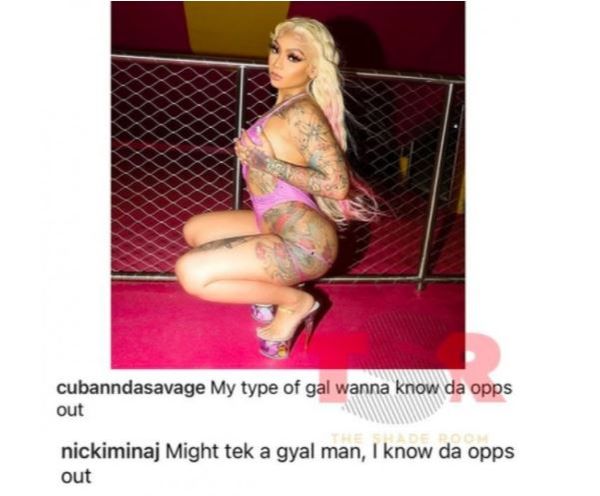 "My type of gal wanna know da opps out," Cuban typed.

"Might tek a gyal man, I know da opps out,'Nicki corrected.
Nicki ended up feeling bad about embarrassing Cuban like that and said she wouldn't do it again.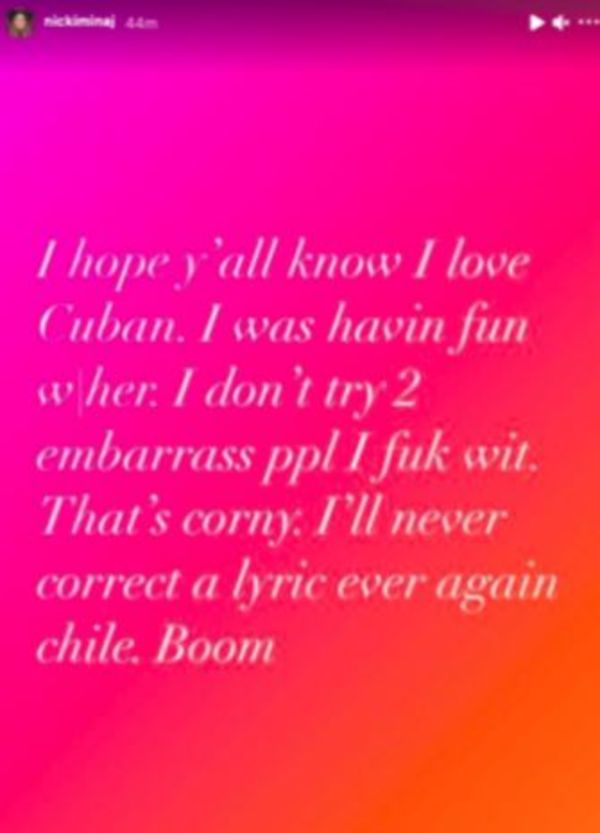 "I hope y'all know I love Cuban. I was havin fun w her. I don't try 2 embarrass ppl I f**k wit. That's corny. I'll never correct a lyric ever again chile. Boom," Nicki typed.
Discuss