Nicki Minaj used the phrase 'Pretty On Fleek' on her Beyonce featured single 'Feeling Myself.'
Christina Milian is selling 'Pretty On Fleek' t-shirts on her 'We Are Pop Culture' website.
That lead to an awkward social media exchange between the two Young Money vixens yesterday. It started when Nicki tweeted out a photo of Milian's ecommerce with the caption,  "I saw Christina sellin tshirts that say Pretty On Fleek. I was waitin on my percentage at the door! *tilts head*"
Milan responded that Nicki Minaj should view it more as a homage, adding that if she really believes she is being ripped off, she should think of the girl ( Peaches Monroee) who actually introduced the term.
After getting their feelings out, and making their passive aggressive points, the pair declared they still loved each other. It's the kind of beef their Young Money buddy Drake would be proud of.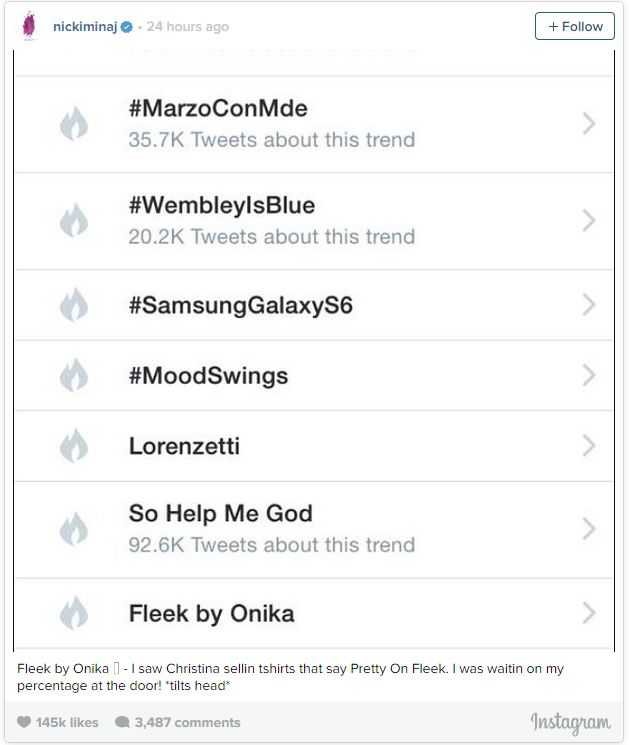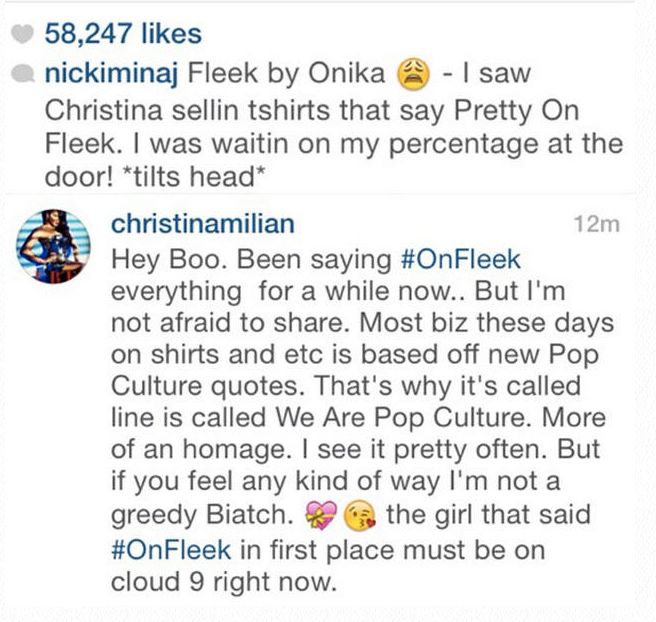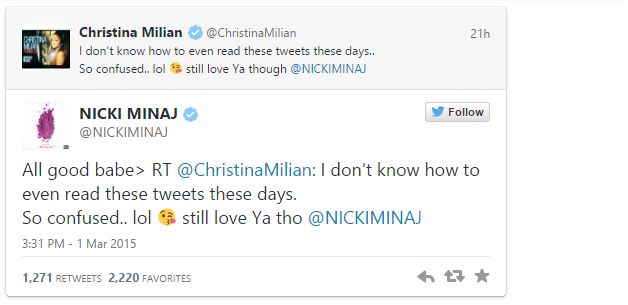 For the latest Hip Hop tracks and news, follow us on Twitter.
Discuss