The lyrics video for the Nicki Minaj track 'Only' caused a big fuss over the weekend for what critics are calling Nazi imagery.
Minaj faced questions about the video at LAX airport yesterday, and denied she was anti-Semitic, citing her new Jewish boyfriend "Alex" who was with her during her airport grilling.
This morning she took a bit of a more reconciliation tone on Twitter, apologizing for the video's content and explaining how it came to be.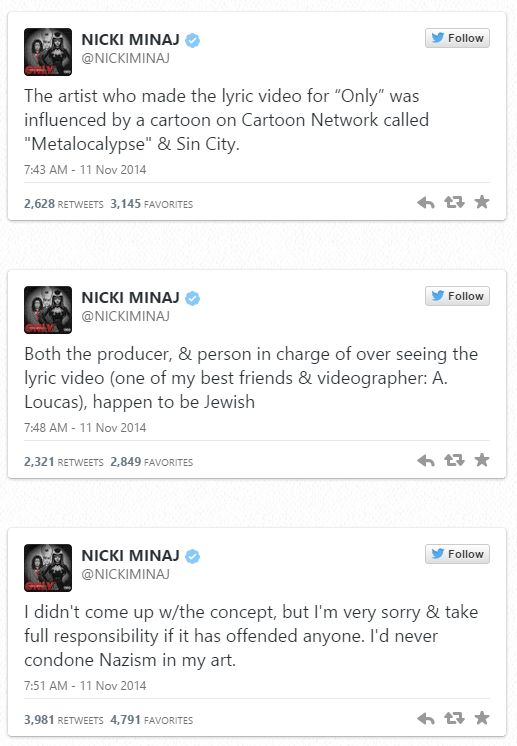 It tunrs out A. Loucas is Adam Loucas, likely the Adam she referred to in the clip at the airport. So it's possible he isn't her boyfriend in the traditional sense of the word.
However, if Nicki did fuck with Drake, which seemed to be where the two were headed in the lyrics to 'Only', she would have herself a bona fide Jewish boyfriend that she could reference the next time she was embroiled in a scandal involving Nazism.
Discuss