Los Angeles Lakers fans let D'Angelo Russell know what they thought of him last night when he was introduced.
Mixed reviews for D'Angelo Russell's intro in tonight's starting lineups pic.twitter.com/IcdHNmkgVk

— Serena Winters (@SerenaWinters) March 31, 2016
The boos continued when Russell -- who recorded a conversation in which his teammate Nick Young admitted to cheating on his fiancee Iggy Azalea --took his first shot, and when he went to the free throw line for the first time. There were also yells of "traitor" and "snitch" from the crowd.
During a press conference last night Young was a little more forgiving, saying he planned to work things out with Russell.
However, he was singing a different tune today in Tweets that he quickly deleted.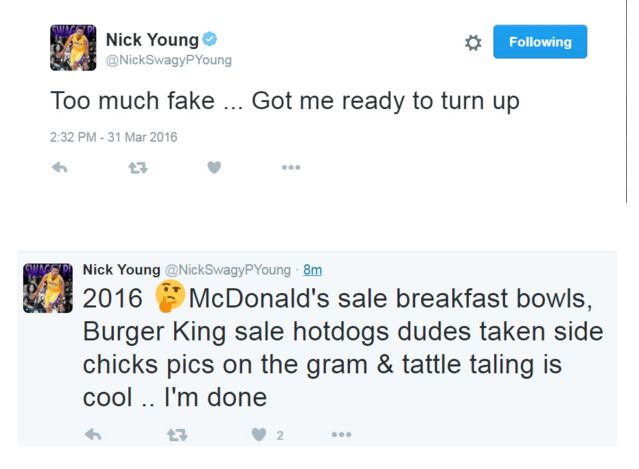 Do you think his snitching will affect Russell's NBA career going forward?
On that note, Matt Barnes took a pretty good shot.
Discuss