Things can get pretty personal on Nick Cannon's MTV 2 Show Wild n Out.
Apparently last night they almost got violent.
It started when Love & Hip Hop: Atlanta star Stevie J bragged in bars that he had banged Cannon's famous ex Mariah Carey not once but twice. Stevie worked with Mariah on her 1997 album Butterfly, and produced her mega hit 'Honey'.
Cannon struck back by saying J should worry about his on-again-off-again wife Joseline Hernandez -- who was also on the stage-- because she was sleeping with Rick Ross.
Things went downhill from there, and Nick Cannon threatened Stevie J with a "you'll never work in this town again."
Witnesses claim the two almost came to blows and had to be separated by producers.
So far there is no video of the showdown, and given Cannon and  Stevie J are both reality TV showman it's entirely possible they cooked up the "fight" for publicity.
The episode should air soon.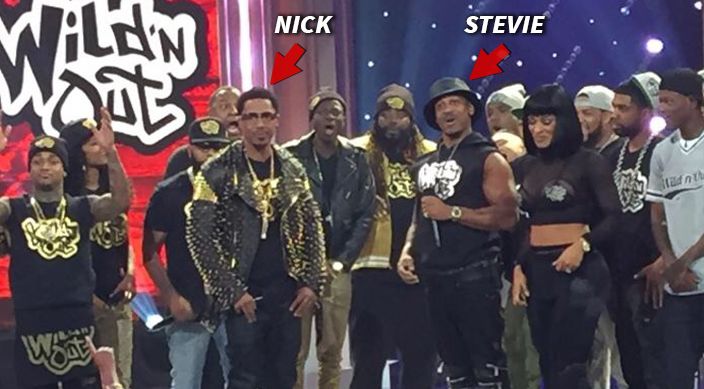 Discuss