Earlier this year, Nelly reached a mutual settlement with Monique Greene, who accused him of raping her on his tour bus in October of 2017.
Now he has another sexual assault lawsuit to deal with, this one from across the Atlantic.
"Jane Doe" says she met Nelly at a Meet And Greet as part of his show in Essex, England. He whispered in her ear to stay behind, and she did. Then, according to the suit, he presumptuously dropped his pants and began masturbating.
"You want this dick don't you," he said.
Doe said she told him "no" multiple times, but he wouldn't stop masturbating and threatened to ejaculate on her.
"You may have more quid in your bank than I do. But this doesn't make you any more special. Pull your trousers back up and fuck off," she said she told him next.
But he didn't fuck off. Instead, he forced his penis in her mouth. That's when she was able to jump back and get out of the room.
Jane Doe is also suing Nelly's girlfriend Shantel Jackson for calling her a liar on social media.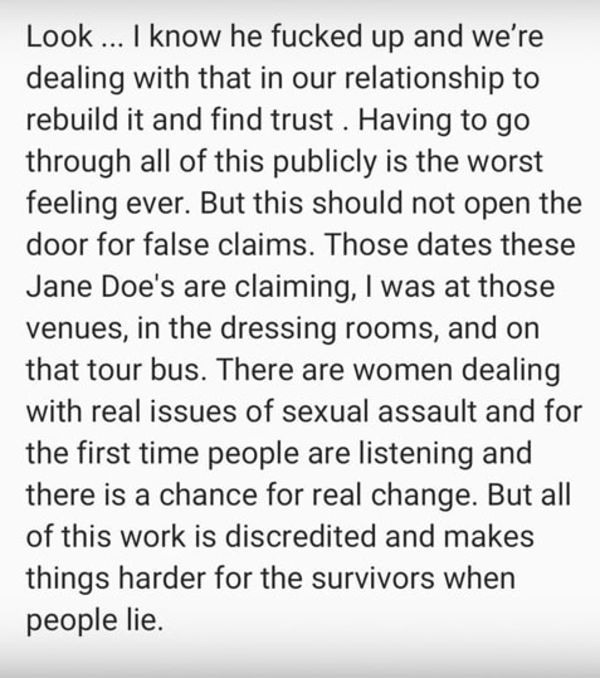 Discuss