This week social media was buzzing with discussion that Ne-Yo had come out as gay, inspired by the transition of Bruce/Caitlyn Jenner.
The source of the rumor was Newsbuzzdaily, which reported the singer and actor had said this:
"Bruce [sic] Jenner really gave me the inner strength to admit to my kids, my family, my friends, my fans and ultimately to myself that I am gay. I've known I was gay since I was a young boy that I was attracted to the other boys. As a black man, we fear gayness instead of embracing it. Watching Bruce, well Caitlyn, sit down with Dianne Sawyer on ABC really inspired me. Bruce [sic] is very brave and beautiful. As soon as he [sic] came out as transgendered [sic], she freed herself and thats the freedom I want."
Generally, it's not a good idea to trust a website that nobody's ever heard of and which offers the disclaimer "Please note that articles written on this site are for entertainment and satirical purposes only."

But enough people did so that Ne-Yo had to issue a denial.
U should all know by now not to believe everything you read. Much luv to #CaitlynJenner but I'm not on that team. Not gay folks. So sorry.

— NE-YO!! (@NeYoCompound) June 5, 2015
No disrespect to the gay community or to #CaitlynJenner by the way. Live your life and be proud. I'm just not gay. We're still on this? #sad — NE-YO!! (@NeYoCompound) June 5, 2015
Ne-Yo is current dating "Instagram model" Crystal Renay. Of course that doesn't mean he still can't be gay, but we bring that up because we like this picture of her.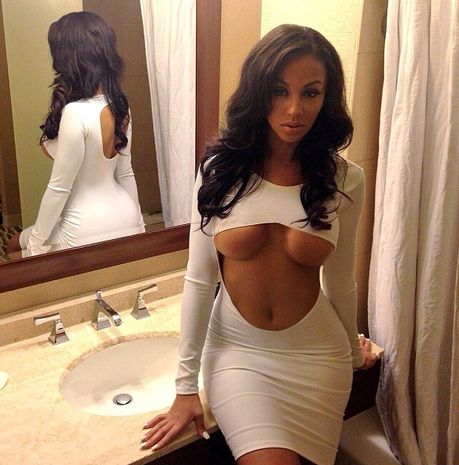 Discuss