Earlier this month, NBA YoungBoy's girlfriend Yaya Mayweather stabbed YoungBoy's baby mama Lapattra Lashai Jacobs twice.
Floyd's daughter is facing 99 years for the crimes. Jacobs was seriously enough injured to be listed as a critical condition for a sec.
She's going to be OK physically. However, mentally, she's a mess.
"I just hope whenever I go to sleep tonight I don't wake up. I can't take this anymore," she typed on Instagram Stories.
Since then she's explained her mental state in a serious of IG posts, in which she suggesting YoungBoy's loyal army of Stans are making her life miserable.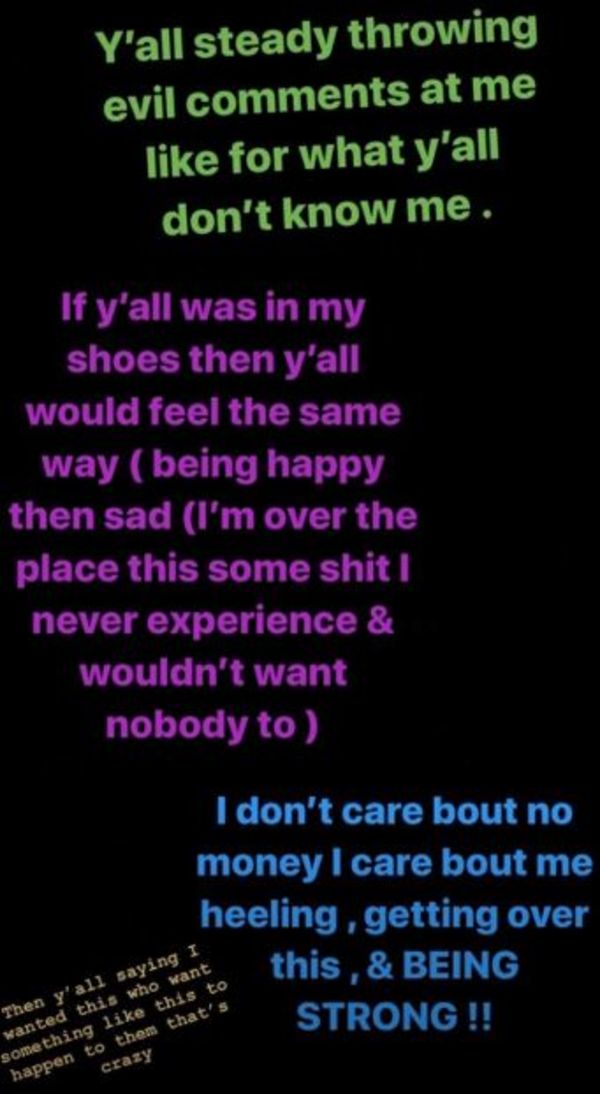 "Y'all steady throwing evil comments at me like for what y'all don't know me," she typed. "If y'all was in my shoes then y'all would feel the same way (Being happy then sad (I'm over the place this some sh*t I never experience & wouldn't want nobody to )
YoungBoy has also been dropping hints that he may kill himself.
Yaya, on the other hand, is still sounding lively and confident.
Discuss