Last night, Quando Rondo and his label boss NBA YoungBoy released their joint project 3860.
On the track "Want Me Dead" Quando takes a shot at the dead rapper King Von.
"My favorite opp dead, sister talk too much, no, I don't like the bitch / Lul Timmy rolled her brother up, got stepped on in some Nike kicks," raps Rondo.
According to YoungBoy, he doesn't have beef and violence in his heart anymore and he asked the label not to release the project.
But they ignored him.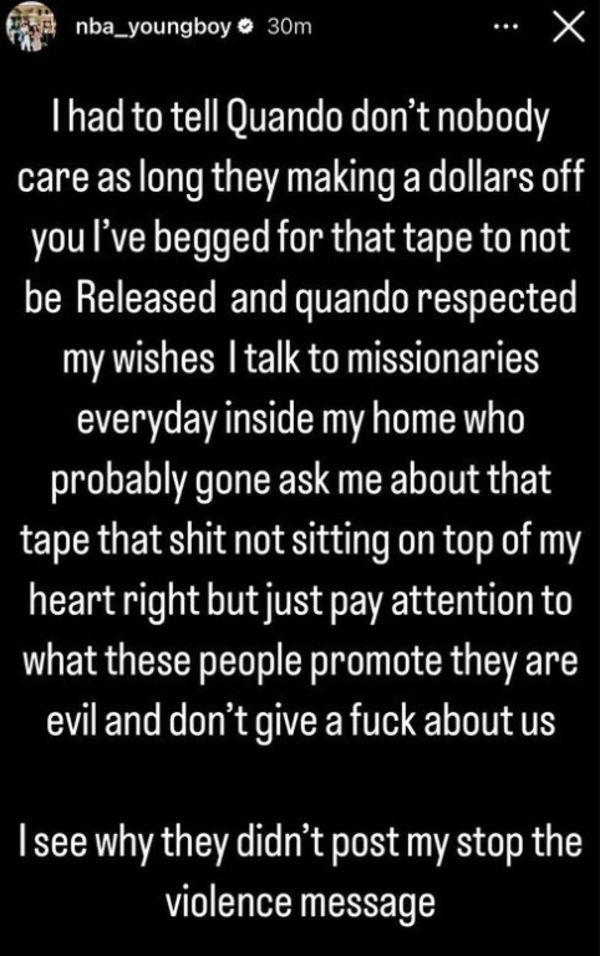 Discuss