NBA YoungBoy caught a huge break a few months back when a judge terminated his probation and house arrest early because of good behavior.
However, the Baton Rouge rapper is still a convicted felon with a ten year suspended sentence for being a trigger man in a 2016 failed drive-by shooting in his hometown. Convicted felons shouldn't have guns and WBRZ Channel 2 in Baton Rouge is reporting YoungBoy may be in trouble for handling a firearm during a video shoot for his new track "Bad Bad" which he filmed with his 17-year old brother Jeffery Tate, who was recently arrested for his involvement in a murder.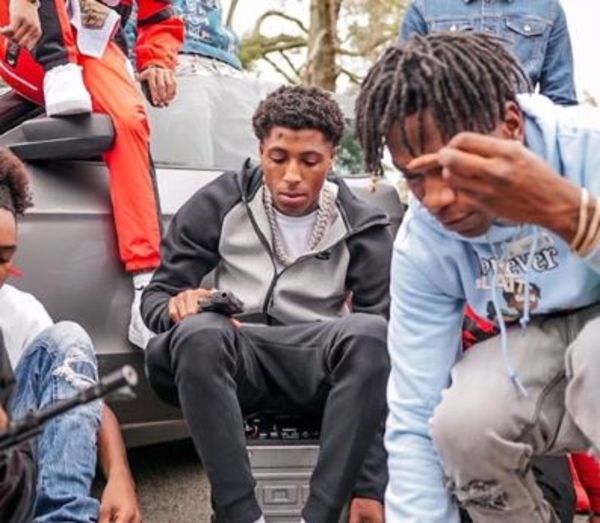 The station reached out to East Baton Rouge District Attorney Hillar Moore, who told them that Tate is in the clear because he hasn't been convicted of anything yet but YoungBoy is a different story.
YoungBoy better hope his lawyers can continue to work their high-paid magic. (Or that they are Migos-style fake guns in the video.)
Discuss