NBA YoungBoy and his girlfriend Starr Thigpen were arrested yesterday afternoon after an incident at the Hyatt House in Atlanta.
A maid had entered their room, thinking it was unoccupied. YoungBoy told Thigpen to get rid of the maid, and she did so by punching her in the face.
They were both charged with disorderly conduct, physical obstruction of another, and possession of less than an ounce of weed. YoungBoy picked an additional charge of use of fighting words and Thigpen also got hit with a charge of an act of violence toward another.
Their mugshots are very telling: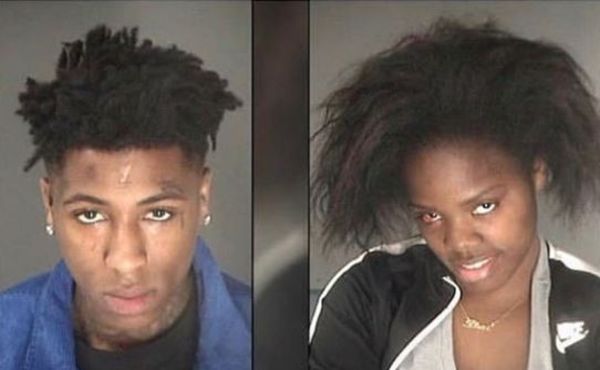 Discuss