James Larese, who directed Eminem's "Lucky You" video, posted (and deleted) plans for another Eminem video which may involve Dr. Dre and 50 Cent.
The director of the "Lucky You" video has finished shooting a mystery music video for Eminem. Two helicopters were spotted circling the Empire State Building and rumours spread that Em was shooting a new video. The director posted this photo of the plans for the video. pic.twitter.com/M4zEzsbK9Z

— Debating Eminem (@DebatingEminem) October 8, 2018
It appears that shooting for the video took place around the Empire State Building in New York City. In Larese's notes, he mentions DD, which could be shorthand for Dr. Dre. He also mentions a "3 headed monster", which is an old nickname for the Eminem, 50 Cent, Dr. Dre combo. (Or it could be an actual three-headed monster that Eminem is protecting the Empire State Building from.)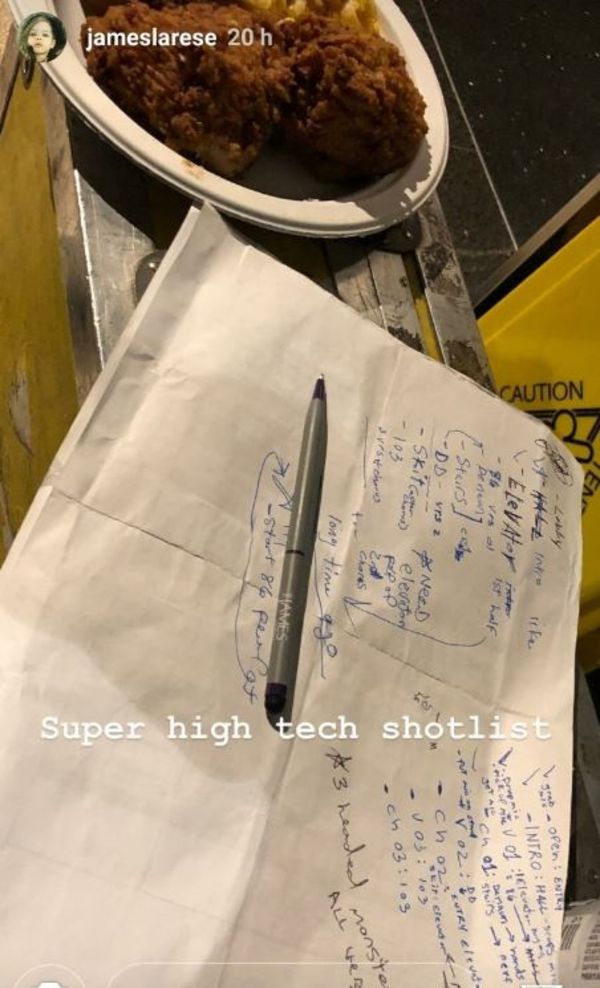 If we are going to get the first official Eminem, Dr. Dre and 50 Cent joint since Relapse's "Crack A Bottle", it may be from the Eminem-produced rap battle movie Bodied, which drops October 28. The film's soundtrack was rumored to have new music from Em and Dre. Maybe they added 50.
Discuss